Top US Asia Diplomat Visits Laos, Vietnam, and Malaysia
Daniel Russel is in the region for a series of bilateral and regional meetings May 6 to 12.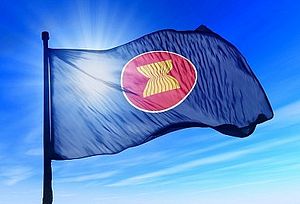 The United States' top Asia diplomat is on a trip to Southeast Asia, with stops in Laos, Vietnam, and Malaysia.
U.S. Assistant Secretary for East Asian and Pacific Affairs Daniel Russel is visiting the three countries from May 6 to May 12 on a series of bilateral, subregional, and regional meetings, the White House announced Thursday.
Russel will be in Laos from May 6 to May 8.  In Vientiane, the capital of Laos, he will take part in a U.S.-Lao Comprehensive Bilateral Dialogue with the Lao Ministry of Foreign Affairs. The United States and Laos are looking to boost bilateral ties when Barack Obama becomes the first-ever sitting U.S. president to visit Laos later this year.
Russel will then visit Luang Prabang, the country's former royal capital, where he will meet with senior officials for regional meetings on the Lower Mekong Initiative (LMI), Friends of the Lower Mekong, East Asia Summit, and ASEAN Regional Forum.
Laos is part of the LMI, a U.S.-led initiative to cooperate with the mainland Southeast Asian countries through which the Mekong River runs in areas such as the environment, health, education, and infrastructure. It also holds the ASEAN chair for 2016.
Russel will then move on to Vietnam from May 9 to 10. There, he will discuss U.S.-Vietnam bilateral relations and other regional issues including ASEAN affairs and the South China Sea. His visit there comes just weeks before U.S. President Barack Obama takes his first ever trip to Vietnam, where he will become the third consecutive president to do so following George W. Bush, and Bill Clinton who normalized ties between Washington and Hanoi back in 1995.
During Obama's visit, the two sides are expected to discuss a range of issues including war legacy issues, economic ties and maritime security. As I indicated in a previous piece, there has also been discussion of the further easing of a U.S. arms embargo on Vietnam, which would be a significant step in U.S.-Vietnam relations (See: "Exclusive: US May Lift Vietnam Arms Embargo for Obama Visit").
The last stop on Russel's visit will be Malaysia for the 29th iteration of the ASEAN-U.S. Dialogue, which the country is hosting as the current coordinator for U.S.-ASEAN ties. Russel will also meet with senior Malaysian officials to discuss bilateral issues including security cooperation as well as the implementation of the Trans-Pacific Partnership (TPP). Malaysia is a claimant in the South China Sea disputes and is one of four Southeast Asian states that is currently part of the TPP (See: "Malaysia's South China Sea Policy: Playing it Safe").