World Bank Tries to Answer CASA-1000 Criticisms
CASA-1000 will be inaugurated Thursday in Dushanbe, but significant challenges stand in the way of actually realizing the project.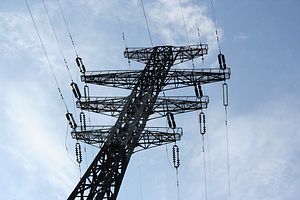 Ahead of the planned May 12 inauguration of the CASA-1000 project, the World Bank, one of the project's main financiers, published a Q&A to try and provide answers to sustained criticisms of the project. The $1.17 billion CASA-1000 project aims to supply electricity from Kyrgyzstan and Tajikistan to Afghanistan and Pakistan via a 1,222-kilometer power transmission line. The goal is to supply 1,300 MW of electricity–excess summer generation in Central Asia–to South Asia. Crossroads Asia has published a number of articles critical of the project (here, here and here).
Ashraf Ghani is making his first official visit to Tajikistan to attend the inauguration, underscoring the importance of the project which, if achieved as envisioned would provide much-needed revenue to Kyrgyzstan and Tajikistan and much-needed energy to South Asia. After meetings with his Tajik counterpart, Ghani said "CASA-1000 is not only a project, but a symbol of our resolve and it will reunify the Asia that has fallen apart."
One of the biggest criticisms of the CASA-1000 project relates to whether Kyrgyzstan and Tajikistan can actually manage to supply electricity to South Asia. Although both countries have great hydropower potential, they both suffer from shortages in the wintertime, forcing them to import electricity from neighboring states. But, the World Bank stressed, CASA-1000 envisions the export of excess electricity in the summer months. The World Bank says that no new power generation infrastructure is needed to support the project because Kyrgyzstan and Tajikistan "will continue to have sufficient summer-time (defined as May 1 to September 30) hydropower surpluses to export to South Asia without adding new power generation capacity."
"Tajikistan is currently spilling a lot of water in the summer without generating any electricity, as the inflows are much larger than the domestic demand and current exports," the Q&A says.
Last summer, Kyrgyzstan purchased 500 kWh of electricity in the summer months from Tajikistan because of shortages–due to delays in hydropower projects, aging existing infrastructure, and low water levels in key reservoirs. Kyrgyzstan also purchased electricity last summer from Kazakhstan. According to Kazakh officials, in 2016 Kazakhstan will export 218 million kWh of electricity of Kyrgyzstan (a significant portion of that, however, will be in the colder months). (Note: Asia Plus and 24.kg are the sources for the data in this paragraph. They use kWh, which is a different measurement than KW and the two are not really comparable without more information. Still, the fact that Kyrgyzstan routine imports during the months the project envision it exporting is difficult to square.) The World Bank notes that Kyrgyzstan, over the last 25 years, has exported on average 2,500 GWh per year and that the demands of CASA-1000 are significantly lower.
"Sufficient quantities of surplus hydropower are available during the summer months to meet the export commitments made under the project, without adding any new power generation to the system," the World Bank says.
Bruce Pannier, writing recently about this topic noted that "Tajikistan's Nurek HPP will provide electricity to CASA-1000. But Nurek started operations in 1972 and is now in need of repair, which the cash-strapped Tajik government is unlikely to able to afford." At the same time, Kyrgyzstan's dams have been plagued by turbine failures and new projects have stalled because of funding issues.
This point–in a way–is included in the World Bank Q&A. "Currently, there is a small financing gap for Pakistan and Kyrgyz Republic that may be filled by additional financing from the World Bank once the final costs have been established after receipt of the bid prices." It's not explained specifically where these financing gaps are but this all but guarantees that the present $1.17 billion price tag will grow.
An additional point of concern–security–is glossed over in the World Bank Q&A. "All country governments have agreed to provide adequate security to contractor's personnel and goods," the World Bank says. In addition, "community support programs being developed for local communities living near the line for the whole CASA-1000 Project corridor will serve as an incentive for communities to preserve its safe operation." That's all well and good in theory, but a glimpse at recent history gives the lie to such a proposal, which amounts, in crass terms, to bribing local communities to not sabotage the power line. In January, the Taliban blew up an electricity pylon in Baghlan province–through which the CASA-1000 line is to run as well. It's not clear how the World Bank or any of the other six financial backers, or the four countries themselves, will do differently to protect the project.
Although Tajikistan is hosting an inauguration for the project Thursday, it'll be some time yet before energy can flow–even if everything goes according to plan Pakistan shouldn't expect electricity until 2020 at least. The World Bank says the project will take three years to construct, starting (probably) from spring 2017.
Meanwhile in Afghanistan, another organization–the Asian Development Bank (which is not part of the CASA-1000 project)–is financing an effort to unify the country's power grid. Titled TUTAP (Turkmenistan-Uzbekistan-Tajikistan-Afghanistan-Pakistan), the project is currently the subject of government infighting over routes. Notably, a 2015 ADB energy sector assessment commented that in its current state, "bulk export of energy is not possible and [Afghanistan] cannot serve as a transit system for transmitting electricity from Central Asian countries to South Asia." Both TUTAP and CASA-1000 seek to address this issue–with additional lines and important converter stations–but there remain a multitude of challenges to overcome.