Can Russia and Turkmenistan Save CASA-1000?
The added contributors may help assuage supply fears, if the reported deals work out.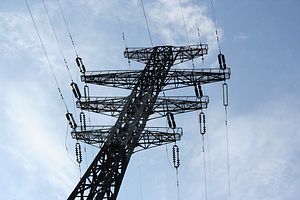 For months, much of the rhetoric surrounding the Central Asia-South Asia Electricity Transmission and Trade (CASA-1000) project has been mired in pessimism. The project, set to transit excess electricity from Kyrgyzstan and Tajikistan to Afghanistan and Pakistan, had, by all appearances, begun wilting under the weight of both lack of supply and security concerns across Afghanistan. While regional officials gathered for gleeful photo-ops – even if the attendant maps sometimes stirred up unnecessary controversy – the project stalled out amidst shifting realities.
But talks about CASA-1000's death may, as of this month, have been a bit premature. At least, if a pair of potential partners can hold up their end of a new agreement. According to Pakistan's Express Tribune, Islamabad has agreed to a pair of deals with Russia and Turkmenistan, which, according to a senior Pakistani official, had expressed "interest in exporting electricity to energy-starved Pakistan through the transmission line of [the] CASA-1,000 project in winter when other sources would not be supplying electricity." The deal, based on the few details that have thus far leaked, would appear to allow CASA-1000 to run effectively year-round, and follows through on earlier plans to allow third-party access to the project's transmission infrastructure. Confirming the decision, the Federation of Pakistan Chambers of Commerce and Industry hailed the move.
The potential deal presents the first bit of welcome news CASA-1000 has seen in some time, and may yet be enough to push the flagging project – or some form of the project, at least – to completion. The move comes on the heels of other major proposed shifts to try to salvage CASA-1000's prospects. Amidst rumors of Afghanistan dropping out wholesale, Pakistan's special assistant to the prime minister recently talked about avoiding Afghanistan outright. And a report a few weeks ago illustrated that Azerbaijan may also be willing to supply Pakistan with excess electricity.
Those moves may, somehow, yet come to pass. But in the interim, CASA-1000 may have just picked up a pair of partners – each eager for any mechanisms of income they can find – that are that much more invested in the project's completion. Toss in more optimistic forecasts for Kyrgyzstan's hydropower supply, and CASA-1000 suddenly appears to have a bit more life than it knew before.
Correction: The original headline read Tajikistan instead of Turkmenistan, this was in error and has been corrected.