Abenomics, the Upper House Elections, and Japan's Political Future
Mina Pollmann joins Ankit Panda to discuss trends in Japanese politics before the July 2016 House of Councilors elections.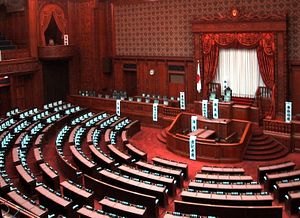 Mina Pollmann, a contributor to The Diplomat's Tokyo Report channel, joins Ankit Panda, associate editor of The Diplomat, to discuss trends in Japanese politics leading up to July's House of Councillors elections, including Abenomics, the strength of the Japanese opposition, the U.S.-Japan alliance, and more.
Click the arrow to the right to listen. If you're an iOS or Mac user, you can also subscribe to The Diplomat's Asia Geopolitics podcast on iTunes here. If you use Android, you can subscribe on TuneIn here. If you like the podcast and have suggestions for content, please leave a review and rating on iTunes and TuneIn. You can also contact Ankit Panda on Twitter at @nktpnd.