Thailand, Ukraine Eye Deeper Defense Ties
Countries discuss defense industry collaboration and co-production of military equipment.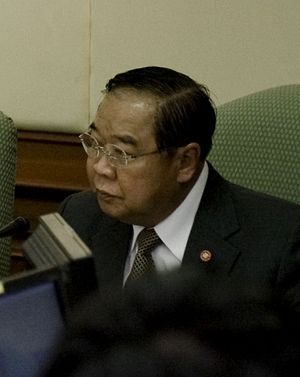 Ukraine has expressed its desire to expand its defense partnership with Thailand, local media sources reported July 6.
On Wednesday, Ukraine's ambassador to Thailand Andrii Beshta had met with Thai defense minister Prawit Wongsuwan in Bangkok. According to The Bangkok Post, during that meeting Ukraine signaled its willingness to expand defense ties with Thailand.
Thai defense ministry spokesman Kongcheep Tantrawanit said the expansion would include areas such as defense industry collaboration, including military technology transfer and a potential joint venture with Thailand to build a plant to manufacture and maintain armored vehicles in the country. No further details were provided.
The two sides also discussed the delayed delivery of Ukraine tanks to Thailand. Though the Thai military had announced the procurement of 46 T-84 Oplot tanks for over $200 million back in 2011, deliveries have been delayed due to conflict in Ukraine. The third batch arrived at Sattahip Naval Base in May, but 26 of the tanks still remain to be delivered in order for Kiev to finish the contract in full.
At the meeting, Beshta assured Prawit, who is also deputy prime minister, that Ukraine would be able to deliver all the remaining tanks by March next year.
"Now that the situation has improved and Kiev's arms industry can now proceed, the country will be able to deliver the backlog of Oplot battle tanks to the Royal Thai Army in time," Kongcheep quoted Beshta as saying.
In May, Thai officials had said they had reached an agreement to buy MBT-3000 main battle tanks from China which, if realized, would make Thailand the first known export customer of that tank (See: "Thailand to Buy Battle Tanks from China"). Thailand had also previously expressed interest in Russian tanks.
Ahead of his meeting with Beshta, Prawit said Thailand understands that Ukraine has been experiencing turmoil which had delayed the delivery of the tanks, while Kiev also appreciates Bangkok's need to move forward with an agreement with Beijing in order to meet its needs.
At the meeting, Beshta also invited Prawit to pay an official visit to Thailand to strengthen defense ties.