Is China Bringing its South China Sea Tactics to the East China Sea?
Plus, PACOM's top man speaks, India and nuclear testing, Afghanistan's sturggle in Helmand, and more. Links.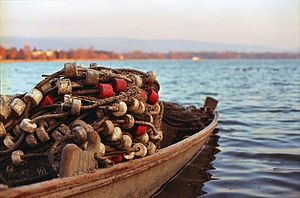 Your mid-week round-up of interesting stories and reads on defense and security:
South China Sea tactics in the East China Sea? The latest China-Japan tensions in the East China Sea offer perhaps the clearest example yet of China slowly exporting the tactics it has refined in the South China Sea to its eastern waters. Several Chinese Coast Guard vessels, flanked by more than 200 fishing boats, surrounded the dispute Senkaku/Diaoyu Islands. The tactics echo China's incursion into Malaysian waters near Luconia Shoal in the South China Sea, earlier this year. In addition to using its "maritime militia" in disputed waters, Japan spotted radar equipment on a gas exploration platform, suggesting that these platforms may soon become dual-use facilities. (Steven Stashwick, over at our Asia Defense channel, looks at the limitations of the radar.) In any case, after the July international verdict on the South China Sea, it appears that the East China Sea is now heating up, perhaps on track toward a slow boil.
Who's afraid of Admiral Harry Harris? The Wall Street Journal speaks to the current commander of U.S. Pacific Command, Admiral Harry Harris. Harris, an energetic proponent of a forward U.S. presence in the Pacific, tells WSJ that since the July 12 verdict by the Permanent Court of Arbitration-based tribunal on the South China Sea, "there hasn't been any demonstrable change in Chinese behavior around [Scarborough Shoal] in terms of dredging or any of that activity. So I think we're at a place where truly we have to wait and see." Harris has long attracted the ire of Chinese state media, who see him as the origin of "America's sudden upgraded offensive in the South China Sea," as one Xinhua editorial put it.
Nuclear test-ban resolution may put India in a bind. Over at The Wire, Devirupa Mitra writes on the challenges India may face should U.S. President Barack Obama push ahead with a United Nations Security Council resolution calling on the entry into force of the Comprehensive Test-Ban Treaty (CTBT). Fresh out of its failed bid to enter the Nuclear Suppliers Group earlier this summer (which the United States supported), Delhi may find itself at odds with the resolution (India remains outside the Nuclear Nonproliferation Treaty and the CTBT). Delhi, however, is abstaining from formulating a position on the resolution until it sees a draft, writes Mitra.
Walking through a U.S.-China war. A group at the RAND Corporation has an interesting report out that's been making the rounds with the Asia security-watcher community. The authors attempt to assess the various directions a war between the United States and China could take and how warfare would affect both powers. There are a few limiting assumptions, including the assumption that a conflict wouldn't cross the nuclear threshold, but the overall assessment is worth a read.
Helmand slipping away. The Afghan province of Helmand is at risk of slipping nearly entirely out of government control as Taliban fighters make serious inroads amid an intensified offensive. U.S. forces have reportedly been providing air support, and the strategic tide may hinge on the ability of Afghan government forces to secure a critical highway between the cities of Lashkar Gah, the provincial capital, and Kandahar.
South Korean fighters set to receive new missiles. The Republic of Korea Air Force will be arming its F-15K fighters with Taurus KEPD 350K air-to-surface missiles, featuring "jamming proof" technology. According to Jane's, "Dozens of Taurus KEPD 350K air-launched stand-off cruise missiles will be brought in from Germany by the end of this year as the US government recently approved the export of critical military GPS receivers that can be attached to the aircraft."
Japan orders another E-2D Hawkeye. Japan is set to add a new Northrop Grumman E-2D Hawkeye airborne early warning and control (AEW&C) aircraft. Tokyo currently operates 13 E-2C Hawkeye variants and is set to eventually field a total of four E-2Ds, Flight Global reports.