Meet India's Next Central Bank Chief
Urjit Patel, a deputy governor of the Reserve Bank of India, is set to succeed Raghuram Rajan.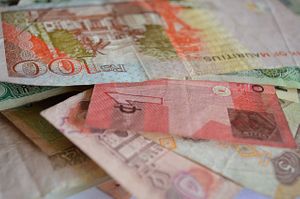 This weekend, the Indian government announced its pick for the Raghuram Rajan's successor as the governor of the Reserve Bank of India, the country's central bank. Urjit Patel, currently a deputy governor at the RBI since 2013, will succeed Rajan, who abruptly announced his decision to not seek a second term when his current term expires. Patel, 52, is seen as a relatively uncontroversial and safe pick by Prime Minister Narendra Modi's government, intended to signal to global investors that they can largely expect thematic continuity in Indian monetary policy.
A Yale PhD with a background at the International Monetary Fund, Boston Consulting Group, and the Brookings Institution, Patel certainly has the technocratic chops for the job. Indeed, some commentators, such as Sadanand Dhume at the Wall Street Journal, note that his appointment is "a clear defeat for the crackpot nativist wing of the ruling Bharatiya Janata Party." In the lead up to Rajan's June announcement that he wouldn't seek a second term, he'd come under scathing attack by Subramanian Swamy in particular–a Rajya Sabha lawmaker who accused him of effectively being a foreign agent.
With Patel, the Modi government sends a positive signal that it won't bow to the more radical elements within the ruling party who'd sacrifice good technocratic leadership in the interest of pandering to nativist sentiment. Moreover, investors concerned about the prospect of India potentially veering away from its inflation-sensitive monetary policy can rest easy. Patel, as the Financial Times notes, is "the primary architect of India's new inflation-targeting monetary policy framework." Effectively, Patel is just as much of an inflation hawk as Rajan was.
Interestingly, Patel will inherit the reins of the RBI at a time when the institution's governance structure is set to undergo major changes, bringing it in line with other central banks across the world. Under a recently passed law, Indian monetary policy decisions will be based on the opinion of a six-member committee, consisting of three RBI representatives and three government representatives. The governor, under the new structure which Rajan championed and welcomed, would only cast a tie-breaking vote.
India recorded a GDP growth rate of 7.6 in its last fiscal year, making it the world's fastest growing emerging economy. Rajan, who was appointed under the previous United Progressive Alliance-led government, succeeded in tamping down on inflation and creating a favorable environment for growth.