How State Governments Can Help India 'Act East'
India can diversify its Act East policy by supporting southern states in their efforts to boost connectivity.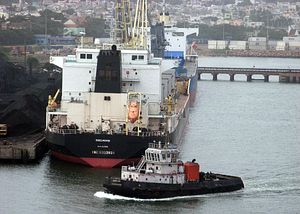 In recent years, there has been a strong emphasis on enhancing India's road and maritime connectivity with its eastern neighbors Myanmar and Bangladesh, all with the objective of bolstering India's "Act East Policy." Key projects include the India-Myanmar-Thailand trilateral highway, which will connect Moreh in Manipur with Mae Sot in western Thailand through Mandalay in Myanmar, and the Kaladan multi-nodal transport project, which aims to connect Kolkata with Sittwe Port in Myanmar. During Myanmar President Htin Kyaw's recent visit to India, one of the issues which was given priority was the need to expedite portions of the trilateral highway.
With Bangladesh too, connectivity – land, rail, and maritime – is being enhanced. Under the BBIN agreement, the first cargo truck from Dhaka reached Delhi on August 27. Bangladesh has also granted India access to Chittagong and Mangla Ports. In August 2016, Indian Railway Minister Suresh Prabhu and his Bangladeshi counterpart Md Mazibul Hoque jointly laid the foundation stone of a railway link connecting Agartala in Tripura and Akhaura in Bangladesh.
Importance of South India in India's Act East Policy
While there is no doubt that India's northeast is important for the Act East policy due to its geographical location as a conduit to Southeast Asia, southern Indian states have been playing a role in strengthening ties with Southeast Asia and East Asia as well. Andhra Pradesh especially has taken the lead in this respect. Chief Minister Chandrababu Naidu is eyeing big ticket investments from China, Japan, Singapore and Malaysia for transforming his state into a manufacturing hub.
Naidu is also actively seeking investments in the construction of the state's new capital, Amaravati. Singapore has already agreed to partner with AP in the construction. In November 2014, Naidu met with Japanese Prime Minster Shinzo Abe and also met with a number of investors seeking participation in the construction of Amaravati. In May 2016, while addressing a two day Andhra Pradesh-Japan Public-Private Conference, the chief minister asked Japanese investors to make Amaravati their second home. He stated, "Your [Japan's] Maki and Associates is designing our capital buildings. So it is Japan government's responsibility to build Amaravati. It should be next to Tokyo."
Naidu has also visited China twice, in April 2015 and June 2016. Chinese phone maker Xiaomi has already set up an assembly unit in Andhra Pradesh in collaboration with the Taiwanese contract manufacturer Foxconn. Naidu is also hard-selling the fact that Andhra Pradesh has India's second largest coastline — 974 kilometers. The Andhra chief minister wants to capitalize on this and make his state a gateway to Southeast Asia.
Andhra Pradesh is not the only south Indian state seeking its own ties to Southeast Asia. The chief minister of Telangana, K Chandrashekhar Rao, visited both Malaysia and Singapore in August 2014 and China in September 2015.
It is not just state governments; the southern Indian diaspora (particularly from Tamil Nadu and Andhra Pradesh) has also played a substantial role in strengthening ties with Southeast Asia. Immigration from southern India to Malaysia and Myanmar took place during British rule and has continued since. The Chettiar community of Tamil Nadu has distinguished itself in business in Myanmar. Furthermore, a substantial number of Indian professionals migrated to Singapore over the past three decades. During Prime Minister Narendra Modi's visit to Malaysia and Singapore in November 2015, he addressed large gatherings of diaspora members.
More to Be Done
With an increasing emphasis on state and local participation in foreign policy, the role of southern states in the Act East policy needs to be institutionalized. A dialogue between south Indian states and ASEAN countries is important in this context. On issues pertaining to connectivity and economic relations, this may provide a strong fillip; besides there are strong people-to-people linkages between many southern Indian states and Singapore, Malaysia, and to some extent Thailand.
Second, greater priority should be given to maritime connectivity between southern India and Southeast Asia. The efforts of the Andhra Pradesh CM and all other southern CMs to enhance such links should be supported by the Central Government. Such links can complement the efforts underway to connect northeastern India with Myanmar. India should also seek to connect Chennai with the Dawei Deep Sea Port in Myanmar. Strong land connectivity with Southeast Asia complemented by enhanced maritime connectivity will enable India not just to strengthen economic linkages, but also help in giving a thrust to the Indo-Pacific Economic Corridor, a brainchild of the United States.
For a robust "Act East" policy, it is important for India to tap all possible opportunities and not depend only on overland modes of transport. While efforts are underway to strengthen maritime connectivity, these need to be further expedited. India's strategic convergence with ASEAN countries like Vietnam and Singapore needs to be matched by strong economic linkages and robust connectivity.
Tridivesh Singh Maini is a New Delhi based Policy Analyst associated with The Jindal School of International Affairs, Sonepat.