India Quietly Commissions Deadliest Sub
The first-ever indigenously built nuclear armed submarine was reportedly quietly commissioned in August.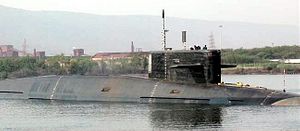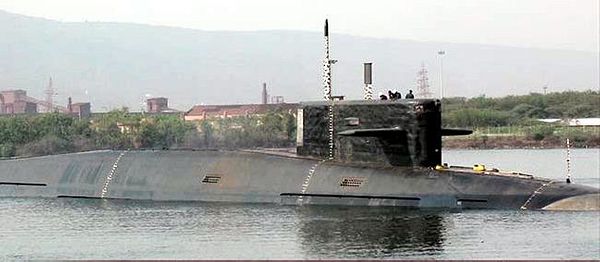 The Indian Navy has commissioned the country's first domestically developed and built ballistic missile nuclear submarine (SSBN), the INS Arihant, in complete secrecy in August, according to local media reports. India's Ministry of Defense has neither officially confirmed nor denied the commissioning of the sub.
"There will soon be an opportunity to talk about it," GS Pabby, Indian Navy Vice-Admiral and Controller of Warship Production and Acquisition, told reporters this week. An unnamed defense official reportedly confirmed the commissioning to The Hindu. "It (INS Arihant) has gone through severe sea trials and was finally inducted in the Navy in August and has been operational since then," he said.
With the commissioning of the Arihant, India has joined the United States, the United Kingdom, France, Russia, and China in operating SSBNs. However, it is premature to call India a nuclear triad power just yet. The INS Arihant is primarily a technological demonstrator, based on the Russian Project 971 Akula I-class nuclear-powered attack submarines, rather than a fully operational SSBN. (It will also serve as a training platform for future submarine crews.)
Also, India has a nuclear warfare policy centered on a No First-Use (NFU) doctrine. "As a result, New Delhi needs to field a credible second-strike capability. Yet, as of now, India keeps its nuclear warheads de-mated from the actual missiles. However, in order for the new sub class to fulfill its role as the sea leg of India's nuclear triad, SLBMs with mounted nuclear warheads will need to be deployed on the boomers," I explained in February.
The INS Arihant is slated to be armed with the K-4, an intermediate-range nuclear-capable submarine-launched ballistic missile (SLBM), currently being development by India's Defense Research & Development Organization (DRDO). The K-4 has an estimated range of up to 3,500 kilometers. The sub will also be able to accommodate the K-15 Sagarika SLBM with a 700-750 kilometers range.
The sub has four vertical launch tubes, which can be armed with either four K-4 missiles or 12 — three per launch tube — K-15 missiles. (Other possible weapon system to be fitted aboard the INS Arihant is the 1,000 km-range subsonic tactical cruise missile Nirbhay as well as the submarine-launched variant of the BrahMos short-range ramjet supersonic cruise missile.) The various missiles have undergone extensive trials including a number of test launches, as The Diplomat has reported in 2016 (See here and here).
The INS Arihant will serve as a blueprint for India's future fleet of four to five Arihant-class SSBNs to be built under the so-called Advanced Technology Vessel project. The ship building center at Vishakhapatnam is reportedly currently working on the second and third submarine of the class. The second Arihant-class SSBN, INS Aridhaman, is expected to be commissioned in 2018. In comparison to the lead ship of the class, subsequent boats will be larger (e.g., they will boast eight rather than four launch tubes), operate a more powerful reactor, and feature a host of other technical improvements.