Spoilers and Peace in Afghanistan: Negotiating With the Taliban
The biggest potential spoiler for Afghan President Ashraf Ghani is Pakistan.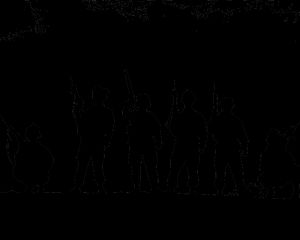 The Afghan government and the Taliban have restarted peace negotiations in Qatar. At least two secret meetings have been held in September and October, the first such reported talks since peace negotiations ended between the two sides after the revelation of the death of the Taliban's reclusive leader, Mullah Omar, in 2015.
Participating in the peace negotiations were Abdul Manan Akhund, brother of Mullah Omar, a high ranking U.S. diplomat, and Mohammed Masoom Stanekzai, Afghanistan's intelligence chief. Mullah Yaqoob, Omar's son, is expected to join the Doha group at a later date, highlighting the importance and relevancy of the meetings to the Taliban.
Notably absent from the negations was Pakistan. An aide to Afghan President Ashraf Ghani exclaimed that both the Taliban and Afghanistan view Pakistan's role in negotiation as a hindrance rather than a medium to facilitate talks, "Pakistan was double dealing and insincere with the Afghan government," he said. "We no longer think we need Pakistan and the Taliban think the same thing."
Last winter I wrote an article for the Washington Post regarding the dangers of fractured movements and how Ghani's administration would need to balance the interests of spoilers to obtain peace. The Taliban movement is still very much fractured and the death of Mullah Mansour and ascension of Mullah Haibatullah Akhundzada has done little to quell dissension within Taliban ranks.
Groups involved in peace negotiations can be narrowed into two broad categories, spoilers and facilitators, and understanding the roles of these groups is key for Ghani's administration to achieve peace.
In Afghanistan, many actors serve as potential spoilers to peace negotiations, those include the main wing of the Taliban under Mullah Akhundzada; Mullah Abdul Rassoul, leader of a splinter faction of the Taliban; ISIS affiliates in Nangarhar;  Hezb-i-Islami under Gulbuddin Hekmatyar; and various power brokers within the Afghan government such as Abdul Rashid Dostum, General Raziq, and Attah Muhammed Noor of Balkh province.
Facilitators of peace negotiations are typically state actors or a combination of outside pressure from the international community. The Quadrilateral Coordination Group, which included Pakistan, Afghanistan, China, and the United States attempted to restart peace negotiations over the spring.
Ghani's administration has already successfully brought Hezb-i-Islami back into the sphere of the central government's influence with the signing of a peace accord between the two sides in September. As Ghani's government wheels and deals with various fractured groups, the central government's clout expands and becomes more attractive to other splinter groups. Seeking security and financial assistance, smaller groups may seek to bandwagon with Kabul.
Ghani has undertaken a smaller variation of balance of power politics to attract external groups back into Kabul's fold. In May, the Wall Street Journal reported that the U.S. and Afghan governments were secretly funding splinter groups within the Taliban. In particular Kabul reportedly provided assistance to Mullah Rassoul's group operating in Zabul, Helmand, Paktika, Farah and Herat provinces. "It's a game. The tactics of war: Sometimes a friend, and sometime a foe," quipped a senior Afghan Special Forces battalion commander.
At times, Afghan forces have even been sent in to rescue disgruntled Taliban commanders combating Mullah Akhundzada's faction.
Ghani's gambit to entice splinter groups is slowly starting to pay dividends. Mullah Rassoul's faction has already indicated a willingness to negotiate with the Afghan government, "Mullah Abdul Rassoul has shown an interest for negotiations. Then we have to work in this respect and talk with the international community particularly the U.S. and also with Pakistan," said Mohammad Amin Weqad, member of the Afghan High Peace Council.
As Ghani brings in more groups within Kabul's sphere of influence, the benefits of negotiation become more attractive to the main faction of the Taliban.
However, the potential for spoilers in this micro balance of power game are high. Ghani doesn't just have to deal with militants opposed to the central government but he has to bargain with powerful warlords within his own administration, and giving too much to rival Taliban groups could present a tipping point for internal government actors to destroy the peace process. This scenario almost brought down peace negotiations with Hekmatyar, as delays with signing the accord were attributed to Afghanistan's CEO Abdullah Abdullah and his concerns of increasing Pashtun influence in Kabul.
The biggest potential spoiler for Ghani is Pakistan. Pakistan has already been sidelined from the first two secret rounds of negotiations and there is already evidence mounting that Pakistan is seeking to control whatever comes out of the talks. The arrests of three Taliban commanders in Quetta over the last month indicate Pakistan's desire to maintain influence over the Taliban, as the members arrested were supporters of Mansour.
Some semblance of peace in Afghanistan is achievable if Ashraf Ghani can successfully navigate the complex web of actors in Afghanistan. Understanding the major spoilers and their key interests will be necessary for enticing more groups into Kabul's inner circle. Pakistan may be Ghani's biggest potential spoiler and his administration will need America's assistance to pressure Islamabad to not interfere. That pressure could come in the form of threat of sanctions.