Gay Rights on the March in Taiwan
This year's Taipei Pride parade comes at a pivotal moment in the island's gay rights movement.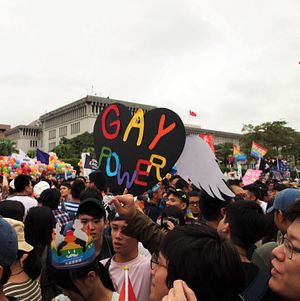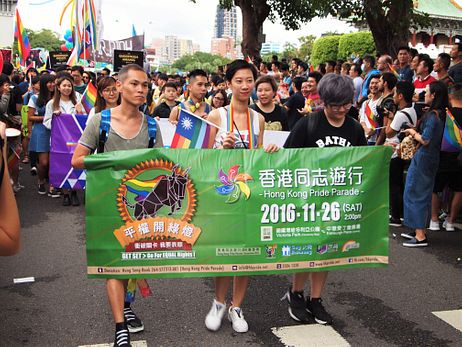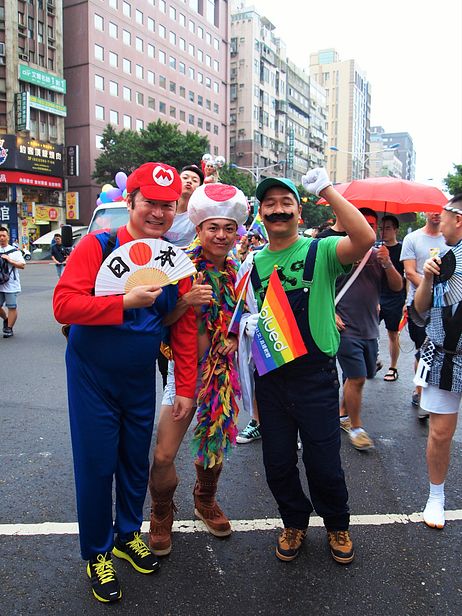 On October 29, an estimated 82,000 turned out on the streets of Taipei to march for marriage equality and gay rights, marking record attendance for Taiwan's annual Pride event, now in its 14th year and the biggest LGBT rights parade in Asia. The event undoubtedly came at a pivotal time in Taiwan's gay rights movement with revelers knowing that a breakthrough on marriage equality is as close as it has ever been. The move which would make Taiwan the first East Asian country to legalize gay marriage, potentially paving the way for other countries in the region to follow the island's lead.
Such a breakthrough would be a hard-fought win for Taiwan's gay community, but also one tinged with sadness following the death of Jacques Picoux, a gay professor at Taiwan's best university – National Taiwan University.  The professor's death was a suspected suicide, driven by years of unfair discrimination he faced alongside his partner, who had passed away a year prior. Picoux was reportedly left devastated when his lack of legal relationship status in Taiwan denied him the right to participate in crucial medical decisions in his partner's final moments.
Picoux's death raised questions in the gay community about the sincerity of the promises made by newly elected President Tsai Ing-wen, who rode to electoral success on a wave of popular support due in part to her support for liberal causes such as marriage equality. Tsai's election campaign even used gay rights imagery such as the rainbow flag to sell electoral memorabilia. With the government seen as dragging its heels by gay rights activists in the country, Picoux's tragic death galvanized public support and sympathy, paving the way for the ruling Democratic Progressive Party (DPP) to put forward a bill granting gay couples equal rights in marriage and parental authority. The bill is expected to be passed early in 2017, cementing Taiwan's position as East Asia's most gay-friendly nation.
The wet weather in Taipei on Saturday did little to dampen the spirits of those in attendance, with the usual array of feather boas, thongs, six-packs, glitter, and S&M apparel on show. Starting outside the Presidential Palace on Ketagalan Boulevard, the parade took two directions, both taking the party past some of Taipei's most famed landmarks, such as Chiang Kai-shek Memorial Hall. Noticeable during the festivities was the sizable international contingent in the parade, with hundreds of attendees from Malaysia, Japan, and Thailand making the journey to Taipei. "It's impossible to imagine this happening in Malaysia for at least the next 20 years," said Alan, a 24-year-old Malaysian student studying in Taipei.
In a post on her Facebook page on Saturday, President Tsai further reiterated her support to the gay community, stating: "Although my role has changed, my belief has not. Love should allow people to feel free, to feel equal, and to feel strong."
With such momentum behind the movement, it now seems only a matter of time before Taipei becomes Asia's capital of love and tolerance. "We're as close as we've ever been," said Billy, a local from Taipei, perhaps echoing the optimism shared by many in attendance.
"I want a wife too," read one banner held aloft by a beaming young woman with the rainbow flag painted on her cheeks. At this rate, she won't have long to wait.
David Prentice is a freelance journalist currently based in Taipei, Taiwan.