Long-Held Political Prisoner to Be Released in Uzbekistan
After more than 23 years, Samandar Qoqonov is to be released from jail.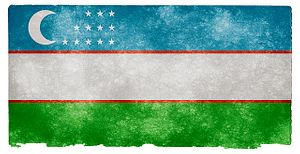 Samandar Qoqonov has spent more than 23 years in Uzbek jail but reportedly received good news this week: he's to be released.
Qoqonov's relatives told RFE/RL's Uzbek Service that they had received a call on November 24 informing them that the October court decision which extended the 72-year-old former politician's sentence by three years and five days had been annulled.
Qoqonov previously had a release date of October 6, but on October 30 his family was informed that his sentence had been extended because of a "violation of the penitentiary's internal regulations."
Qoqonov was sentenced to 20 years in prison in 1994 after being convicted of embezzlement. Supporters and human rights activists have long argued that the charges were politically motivated. Human Rights Watched recounted Qoqonov's ordeal in a November press release urging the emerging new Uzbek regime of Shavkat Mirziyoyev to amnesty political prisoners.
After Uzbekistan gained independence in 1991, Qoqonov, a successful businessman, became the vice chairman of parliament. He was also on the executive committee of the Erk (Freedom) party. In June 1992, Qoqonov criticized President Islam Karimov's plans to consolidate the security services under the president. Later that month, Qoqonov was arrested for financial crimes which the authorities said were linked to his alleged funding of Erk. According to HRW:
SNB officers held him incommunicado without access to counsel for an entire year in the basement of an SNB facility in Tashkent, during which time they tortured him, before finally bringing him to trial. Kukanov's relatives told Human Rights Watch that SNB officers arbitrarily detained two of his sons immediately following his arrest and conducted a number of nighttime raids on his home to instill fear in his family. In 1993, he was sentenced to 20 years in prison.
In May 2013, as his original release date slipped by, Qoqonov's family was told his sentence had been extended to October 2016.
While Qoqonov's release is long overdue and ought to be celebrated, it fits into an established pattern in which abusive authorities release specific individuals — particularly after concerted international pressure — who no longer pose much of a threat to the regime. In Qoqonov's case, he is an elderly man now and Karimov is dead. Meanwhile, Uzbekistan's probable next president, Mirziyoyev, certainly has an interest in placating the state's many critics. He also shares a native region with Mirziyoyev, Jizzakh, and both were elected to the Supreme Council of the Uzbek SSR in 1989.
It's not clear these connections mean anything. After Qoqonov's sentence was extended, again, earlier this year groups like Human Rights Watch and western diplomats stepped up pressure relating to his case.
EurasiaNet called Qoqonov's release a "cheap concession" and it's hard to disagree with that assessment. "With the election looming on December 4, Tashkent is eager for there to be pleasing background music, and what better than a man jailed for more than two decades getting to go home."
Last November, Murod Juraev, another Uzbek political prisoner, was released 10 days after U.S. Secretary of State John Kerry visited the country. He'd been in prison for 21 years and had his original 12-year sentence arbitrarily extended several times. Juraev, also a parliamentarian in newly independent Uzbekistan, had been a member of the Erk party.
While pressure may work in individual cases, it's yet to be seen whether meaningful change can be motivated in systems that have survived by jailing opposition and selectively releasing those who no longer pose a threat and whose release garners the state praise and a momentary release from pressure. The system remains geared toward silencing dissent and jailing any emergent opposition threat. Qoqonov's release should be celebrated, but Tashkent should not be overly praised. Nor should the release of one so long held be construed as concrete evidence of softening under Mirziyoyev. Mirziyoyev, who will most assuredly win the presidential election a little more than a week away, will have to do more than release his predecessor's critics from jail to demonstrate progress.