India to Continue With Indigenous Cruise Missile Program
India's defense minister has agreed to offer an 18 month extension to the troubled missile program.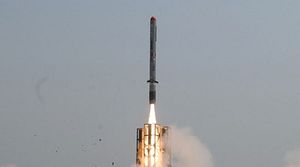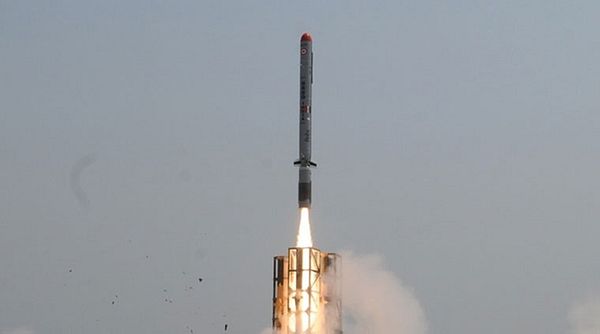 India's troubled nuclear-capable Nirbhay long-range cruise missile program has been given an 18-month grace period to address technical problems following a failed December 21 test launch of the missile, according to local media reports.
Indian Minister of Defense Manohar Parrikar recently agreed to let Defense Research and Development Organization (DRDO) engineers continue to work on the program until June 2018. Should other tests fail to deliver positive results, India's Ministry of Defense (MoD) is expected to finally ax the Nirbhay project next year.
The Nirbhay is a subsonic land attack cruise missile armed with a 300-kilogram warhead capable of reaching speeds of 0.6-0.7 Mach and an estimated strike range of 1,000 kilometers. It is designed to be launched from air, sea, and land. Launched in 2004, the project's completion date was originally set for December 2016.
Three past tests of the missile have been deemed unsuccessful, with the Nirbhay failing to achieve set test parameters. "So far, only a flight trial of the missile conducted on October 17, 2014 met all test criteria. The missile reportedly traveled 1,010 kilometers while being monitored by the ground station and an Indian Air Force fighter jet," I explained in December 2016.
While the extension of the program is ostensibly good news for DRDO, some engineers have voiced their concern over the tight timeline of the project and an unrealistic probable date of completion (PDC). "More time and money should be given for this project," an engineer told Indian media.
"Repeated extension of the project with incremental PDCs makes it impossible for the team to effectively process procurements and outsourced developments within [the] available time-frame," the engineer added. "Whenever procurement is cleared, if the delivery of the item is not within the PDC, then it is not processed. This slows down the project further."
An independent technical panel is currently investigating the cause of the most recent test failure. According to some uncorroborated media reports, a likely cause for the failed test launch was a malfunction in the deployment of the missile's wings.
"In the previous missions, we have been achieving the wing deployment in around 300-350 milliseconds. This time the wing seems to have got stuck at 60 degrees position for about 1.5 seconds, causing the damage. This is what we have assessed so far. The missile appears to have developed the high roll rate due to the partially deployed wing," a DRDO source revealed.
Once operational, the missile is likely to be deployed aboard India's first domestically developed and built ballistic missile nuclear submarine (SSBN) class, the Arihant-class, as well as Indian Navy surface warships. DRDO is also working on an air-launched variant of the missile.