India Tests SPYDER Surface-to-Air Missile System
India tested a low-level, short-range surface-to-air missile system.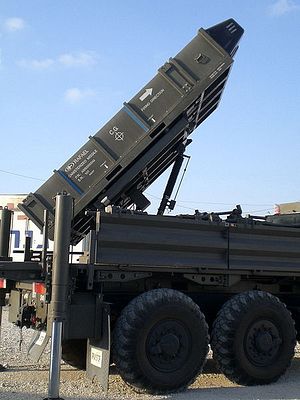 Last week, India carried out a test firing of a SPYDER quick-reaction surface-to-air missile (QRSAM). The test took place on Thursday from a test range in the eastern Indian state of Odisha, where India conducts most of its missile testing.
Thursday's test saw a SPYDER system missile (either a Python-5 or Derby) fired from a mobile launcher at the Integrated Test Range in Chandipur. According to Indian press reports, the interceptor successfully hit an unmanned aerial target. "The tests were successful as the missile hit the target as coordinated," an unnamed Indian official noted.
The system fires Python-5 and Derby missiles as its interceptors. The Python-5 is a highly maneuverable missile, featuring "lock-on after launch" capabilities. The Derby features active radar homing and is an improved version of the Python-4. Both missiles are beyond-visual-range capable.
The SPYDER, which stands for Surface-to-air PYthon and DERby, is developed by Israel's Rafael Advanced Defense Systems. India and Israel concluded a deal for the missiles in 2009, under the previous Indian government.
The SPYDER is not India's sole surface-to-air missile systems designed for aircraft interception. New Delhi is developing its indigenous system, the Akash, which is a medium-range surface-to-air system capable of intercepting targets at a range of up to 30 kilometers and up to a maximum altitude of 18 kilometers.
India's Defence Research & Development Organisation (DRDO) is also developing the Maitri, a quick-reaction surface-to-air missile — a system similar to the SPYDER in its range and use-cases.
Moreover, India and Israel have jointly developed the Barak 8, a longer-range surface-to-air system that may have a range of up to 100 kilometers. Israel Aerospace Industries (IAI) and India's DRDO collaborated on the Barak. India most recently tested the Barak 8 in September 2016 at the same testing range as last Thursday's SPYDER test.
The Indian Air Force is deploying SPYDER batteries along India's western border with Pakistan, according to reports earlier this year. One senior Indian defense source noted that the "SPYDER missile system is already in the process of deployment along the western borders where it will help in tackling any aircraft, cruise missile, surveillance plane or drone that tries to violate our airspace."
Last week's SPYDER test comes at a time of heavy missile testing in India amid heightened tensions with Pakistan. New Delhi has recently tested its supersonic BrahMos cruise missile and conducted a user-trial of its Agni-II nuclear-capable medium-range ballistic missile. (The latter appeared to fail.)
In addition to India and Israel, Singapore also operates the SPYDER QRSAM.