Farewell VPNs & Independent Multimedia Content: China Vows to Clear Network Space
More and more providers of independent audio and video news contents as well as VPN services are shut down.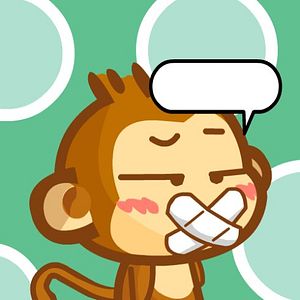 Earlier in January 2017, China declared its decision to crackdown on virtual private networks, or VPNs, the only tool for Chinese netizens to bypass China's Great Firewall. But few Chinese netizens took it seriously, since some announcements from Chinese authorities end up little more than a scrap of paper in practice.
Not until recently did netizens realize the Chinese government's strong will on this matter. One of the most well-known Chinese VPN providers, GreenVPN, announced on June 22 that it would stop its service.
In the announcement, titled "See you no more," it says:
Under the higher authorities' notice, we must regret to inform you that GreenVPN will stop its service on July 1, 2017. We apologize for any inconvenience caused…  It's your each and every thumb-up that encouraged us to persist until today; we are always grateful. After this, the Green team will transform and look forward to meeting you again.
In fact, the chance of "meeting again" is very slim. According to the new regulations of China's Ministry of Industry and Information Technology, VPN services should obtain government approval before operating. Furthermore, using a VPN without permission is also prohibited.
On the same day, the Chinese authorities demanded multiple websites, including Sina Weibo (China's most famous social media outlet), AcFun (an online video site which allows real-time comments from viewers), and ifeng.com (a news website), shut down their independent multimedia content, in the name of "failing to obtain a license."
China's TV and film watchdog, the State Administration of Radio, Film, and Television said in a statement published on its website on June 22 that the websites have "broadcasted a lot of multimedia programs that either are not complying to national regulations or are promoting negative social commentaries." Thus the State Administration required the websites to shut down these programs, "in order to create a clearer network space for the majority of netizens."
Under pressure, Sina Weibo announced later that users without a license are not allowed to upload audio-visual content. Unsurprisingly, the company's stock price on the Nasdaq Stock Market dropped 4.83 percent on June 22.
As China has launched a series of regulations to tighten internet control recently. It can't be clearer that winter is coming for China's internet. However, it seems that both Chinese netizens and China's observers have become numb. There have only been a few comments and complaints about the latest news.
An English professor in China  shared a story on his personal account of Weibo as a metaphoric comment:
One of my students said, "I think it's good to boil a frog in tepid water, because the frog will not feel too bad as the temperature slowly rises." I did not refute him, but carefully reminded him: "To boil frogs [in tepid water] is not to let them have a hot spring bath, but to boil them to death."