A New Cabinet for Mongolia
Yet another round of changes in government, yet another setback in the hope for genuine reform.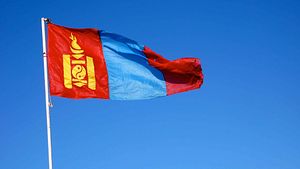 The Mongolian parliament elected U Khurelsukh prime minister on October 4. He toppled previous Prime Minister J Erdenebat by mobilizing against the "City" faction of defeated presidential candidate M Enkhbold within the Mongolian People's Party. This mobilization built on objections to M Enkhbold's corrupt and ineffective leadership, but also on Khurelsukh's personal popularity and the whiff of reform that has surrounded him, his supporters from the party's youth organization, and some influential party members. Now, Khurelsukh has appointed a cabinet, still pending approval by the president and a parliamentary vote, that very much looks like a compromise with the City faction and unlikely to pursue significant reforms.
Even by Mongolian standards, it has been an eventful 20 months in politics. From a Mongolian People's Party (MPP) triumph in the parliamentary election in June 2016 that created a 65-seat mega-majority in the 76-seat parliament, to the defeat of the very MPP chairman who led that campaign, Enkhbold, in this year's presidential election, and the subsequent toppling of Prime Minister Erdenebat's government. Democracy, as measured by peaceful and repeated turnover of freely-elected governments, appears to be doing well in Mongolia.
This turn-over bespeaks the frustration that many Mongolians are feeling with politics and in particular with the two large parties. The revolt against M Enkhbold's "City" faction within the MPP raised hopes that reformist ideas may be blossoming in that party. Enkhbold was perceived as an unimaginative politician, but also as using his triumph in the 2016 parliamentary election as a platform for appointing associates in all available state offices. This was even more galling given allegations that have persisted about his involvement in a scheme to sell those state offices. Could objections to the monopolization of offices by his faction turn into a larger argument against corruption and the current nature of party politics?
The revolt against Enkhbold has been led by U Khurelsukh who now serves as prime minister. His political origins in the MPP's youth organization and personal popularity suggested that he might be able to gather reformist forces that are demanding a generational change in the party that by-passes some of the princelings, i.e. the sons of rich and powerful members of a previous generation.
Yet, Khurelsukh's election in parliament already occurred under a dark cloud as only 47 of 76 MPs bothered to show up in parliament. Twenty-eight of the MPP's 65 members did not support Khurelsukh for prime minister. This factional opposition has demonstrated its power in the composition of the cabinet.
Despite announcements that Khurelsukh would focus on expertise in appointing ministers, suggesting that he would look outside of the ranks of MPs, he is now the only member of the cabinet who does not sit in parliament. An all-MP cabinet may improve the chances for a long-lived spell in government and thus stability, but stability of what?
There are no faces in this cabinet that can be construed as reformers or that inspire confidence or inspiration to frustrated voters. Some appointments like former wrestling champion D Sumyabazar as Minister of Mining and Heavy Industry, an area that he has shown no expertise in, seem downright cynical. Given the centrality of the mining sector to Mongolia this appointment seems especially callous. Other appointments may not be exciting, but at least they bring some competence into their portfolios. Foreign Minister D Tsogtbaatar has previously focused on foreign policy. Ch Khurelbaatar is seen as a strong choice for the Finance Ministry. While Ts Nyamdorj is somewhat tainted by his dismissal as speaker of parliament for changing a law after it had been passed in 2007, he is also seen as a champion of pursuing transparency in some recent scandals and thus a good choice in the Justice Ministry. Once again, only two women have been appointed to minor ministries.
A cabinet built around a purely political compromise is unlikely to make the radical decisions that will give the public service some much needed independence and stability. Instead, bureaucrats and Mongolians who have to deal with the public service, are likely bracing for another round of personnel rotations.
And what about the other, connected area that needs action: corruption? A cabinet full of MPs who likely view public office as an earning opportunity as an agent of change in curtailing endemic corruption? That seems unlikely.
Despite his vocal call for reform, Khurelsukh seems to be more concerned with the upcoming party's congress, which will elect a new party leadership and plenum members. If he had resisted pressure from Enkhbold's faction in the formation of his cabinet, he would face much stronger opposition at the party congress in November. They could even demand his resignation.
Recent history suggests that Khurelsukh is unlikely to remain as prime minister until the next parliamentary election in 2020. But since the timing for reforms had been good now, and there seemed to be a chance at least that he might embrace a reformist agenda, the most recent developments will leave many Mongolians (and foreign observers) feeling resigned to a continuation of the economic and political mess that Mongolia has become.
Dr. Julian Dierkes is an associate professor at the Institute of Asian Research of the University of British Columbia (UBC) in Vancouver, Canada. His research focuses on the political development and mining policy in Mongolia. He and Mendee blog at http://blogs.ubc.ca.mongolia. Follow him on Twitter @jdierkes
Mendee Jargalsaikhan is a PhD candidate in Political Science at the University of British Columbia. His dissertation examines the development of Mongolia's democracy. Follow him @MendeeJ