IMF: India Slips But Asia Still Leads Pack
The latest projections show the importance of Asia for a world economy that is still slowly recovering.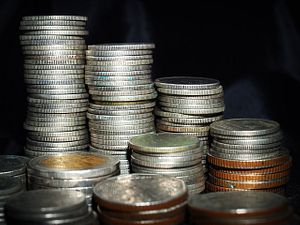 Asia continues to lead the global economy, despite geopolitical and economic risks. But with India's recent slowdown, more work is needed to ensure the upturn continues, according to the International Monetary Fund (IMF).
The IMF's latest "Regional Economic Outlook" report paints a picture of stronger growth across Asia, with regional gross domestic product (GDP) seen expanding by 5.6 percent this year and 5.5 percent in 2018, slightly higher than its April assessment.
The Washington-based institution cited strong consumption and investment as well as better than anticipated external demand driving the pickup, despite risks including Chinese debt, rising protectionism, and geopolitical tensions including on the Korean Peninsula.
"Capital inflows to the region continued to be sizable in the first half of 2017, and financial conditions are expected to remain supportive. Inflation has been weaker than projected, partly on account of lower commodity prices, and projections have been revised down in most countries," the report said.
The improved outlook was based on stronger than expected GDP gains in China, Japan, South Korea, and the ASEAN nations, offsetting weaker growth in Australia and India, the previous pacesetter.
China, the region's biggest economy, is seen expanding by 6.8 percent this year and 6.5 percent in 2018, reflecting continued strong infrastructure spending and an improved real estate sector along with recovering global trade. The report said economic growth "surprised on the upside" in the first half, despite tighter financial conditions from policies aimed at addressing financial risks, while inflation remained contained.
The Chinese economy is expected to post average GDP growth of 6.3 percent from 2018 to 2020, based on the assumption that Beijing will keep policy "sufficiently accommodative to achieve its objective of doubling 2010 GDP by 2020."
Japan, the region's second-largest economy, enjoyed "above potential growth" for six straight quarters through the second quarter of 2017, "underpinned by a pickup in external demand and fiscal support." The labor market continued to tighten, with the jobless rate falling to a 25-year low and the job-to-applicant ratio at an all-time high, although wages and inflation pressure were subdued.
The IMF sees Japan expanding by 1.5 percent this year, up from last year's 1 percent, before an expected slowdown to just 0.7 percent GDP growth in 2018 as fiscal stimulus weakens along with consumption growth.
South Korea is expected to post improved GDP growth of 3 percent this year and next, up from the 2.8 percent gain of 2016, on a recovery in private consumption and investment, helped by fiscal support and a higher minimum wage.
However, headwinds to medium-term growth in Asia's fourth-largest economy include "demographics, labor market distortions, and lagging productivity."
In Southeast Asia, the ASEAN-5 economies — comprising Indonesia, Malaysia, the Philippines, Singapore, and Thailand — are also expected to accelerate, rising from 4.5 percent GDP growth last year to 4.9 percent in 2017 and 4.8 percent in 2018. Among the five, the Philippines is seen leading with GDP growth of 6.6 percent this year and 6.7 percent in 2018, "driven by robust domestic demand."
However, the outlook was not as bright for India, which after leading in 2016 with a 7.1 percent GDP gain is seen dipping to 6.7 percent in 2017, down 0.5 percentage point from the IMF's April projection. Demonetization and the effects of the new goods and services tax (GST) has hit growth in recent quarters, although Asia's third-largest economy is expected to bounce back with a 7.4 percent GDP gain in 2018 on the back of improved private consumption and civil service pay hikes.
Australia's outlook was also slashed by 0.9 percentage point compared to the IMF's previous projection. While continuing its record-beating 26 straight years of economic expansion, the "Lucky Country" is expected to slow from 2.5 percent GDP growth in 2016 to 2.2 percent this year, mainly due to weather-related disruptions, rising to 2.9 percent in 2018.
"Underlying demand momentum remains below trend, as non-mining business investment and wage income are lackluster," the IMF said.
Neighboring New Zealand is expected to fare better however, with predicted GDP growth of 3.5 percent this year and 3 percent in 2018, albeit below the 3.6 percent posted for 2016.
Near-Term Risks
However, the IMF pointed to near-term risks to the outlook, including a sudden tightening in global financial conditions, a sharp adjustment in China due to mounting financial imbalances, or a worldwide shift toward protectionism, as threatened by Brexit and the Trump administration.
Escalating geopolitical risks could also hit the region's prospects, including the threat of war on the Korean peninsula. Additionally, over the longer term, "Asia will need to tackle two key challenges: population aging and lagging productivity growth," the IMF said.
It said aging could be addressed by policies that promote labor force participation of women and the elderly, such as in Japan, and strengthened pension systems, such as in Thailand.
Productivity growth could be enhanced by easing regulatory burdens and promoting competition in the service sector, such as in South Korea, or minimizing tax distortions to improve resource allocation to productive firms, such as in the Philippines.
"The robust recovery and fiscal space in some countries provide an opportunity to offset the short-term costs and build public support for ambitious structural reforms to tackle the medium-term challenges," it said.
The IMF suggested Singapore, South Korea, and Thailand all had scope to increase fiscal spending, while China could consider tightening. Japan was urged to embed near-term fiscal support in a "credible" medium-term fiscal consolidation plan, including a "preannounced path of gradual hikes in consumption taxes to reduce policy uncertainty and protect growth."
It said monetary policies could also "remain accommodative" amid subdued inflation and robust capital inflows, while financial sector policies could be tightened to mitigate financial stability risks.
The IMF nominated Thailand as having particular scope for policy easing given below-target inflation, while continued accommodative policy should be combined with income policies and labor market reform in Japan. However, it suggested a "gradual removal" of accommodative policy in China to slow credit growth.
Macroprudential measures were also urged in countries with high household debt, including Australia, Malaysia, New Zealand, and South Korea, with their real estate markets needing close monitoring.
A range of structural reforms were also suggested, including the de-emphasizing of growth targets in China and removal of implicit subsidies to state-owned enterprises; reforms to tackle supply bottlenecks and rationalize labor regulations in India; and structural efforts to boost labor market flexibility, investment and labor supply in Japan.
"Asia is in a favorable position as growth momentum continues to be strong. It is premature, however, to judge how long this upswing will last. The tailwinds in the region are an opportunity to pass structural reforms and address vulnerabilities," said Changyong Rhee, director of the IMF's Asia and Pacific Department.
The IMF's more upbeat tone overall followed a similar prognosis by the World Bank, which in its October "East Asia and Pacific Economic Update" pointed to improved global growth prospects and continued strong domestic demand.
According to the World Bank, the region's developing economies should expand by 6.4 percent in 2017, helped by improved growth in China and Southeast Asia.
However, the Washington-based institution noted that South Asia had slipped to second place behind East Asia and the Pacific after having previously led global growth for two years. South Asia's regional growth rate is seen slowing to 6.9 percent in 2017 from 7.5 percent in 2016, although it could rebound to 7.1 percent in 2018 "with the right mix of policies and reforms."
Commenting on the IMF's latest projections for global growth, London-based Capital Economics said the Fund's projections "still look too pessimistic for [Britain] and too optimistic for China and India."
"Our view is that GDP growth in both China and India will be 6 percent this year, which is slower than the IMF's forecasts of 6.8 percent and downwardly-revised 6.7 percent, respectively," it said.
Nevertheless, the consultancy said it was more optimistic than the IMF on the prospects for a U.S. fiscal stimulus in 2018, a move that would help lift U.S. GDP growth to an expected 2.5 percent, aiding the global recovery.
For a world economy still slowly recovering from the 2007-08 global financial crisis, the latest projections show the importance of Asia in lifting the overall outlook. But with plenty of threats on the horizon, not least including North Korea's "Rocket Man," policymakers cannot afford to relax.