The Trouble with the New US North Korea Travel Ban
Cutting off the already limited interactions between the two sides is not the way to go.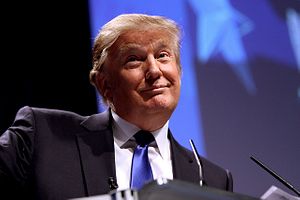 As the war of words between Washington and Pyongyang has escalated, the window of opportunity for Americans and North Koreans to actually interact directly with one another – small as it was to begin with – is closing. On September 1, the State Department restricted the use of U.S. passports to enter North Korea. Three weeks later, the Trump administration added North Korea to the list of countries whose nationals are barred from entering the United States.
To be sure, the number of people affected by either of these twin North Korea travel bans is relatively small, and the ban on North Korean entry to the United States will not have the same far-reaching consequences as the bans on entry from other, predominantly Muslim, countries has had. But as part of a long-term strategy to promote change within North Korea, the United States should be actively encouraging contact with the North Korean people – not arbitrarily restricting it.
When I first traveled to North Korea as a U.S. Senate staff member in 2002, I discovered that North Korean officials were poorly informed about the United States' system of government and political culture, and were making significant decisions based on faulty analysis.  Over time, I realized the same dilemmas applied to Americans attempting to analyze or make policy decisions about North Korea. I have found that having direct interactions with North Koreans, from across as broad a spectrum of their society as is possible, has provided an important counterweight to this mutual tendency toward misperception.
The recent ban on U.S. travel to North Korea was prompted by the tragic circumstances surrounding the case of the American college student, Otto Warmbier. Stopping the approximately 1,000 Americans who travel every year as tourists to North Korea may help prevent a similar tragedy from happening in the future, even if it comes at the cost of restricting Americans' freedom to travel abroad as they choose. However, the new travel restrictions go beyond restricting tourism, prohibiting all travel on U.S. passports except for that by journalists and by individuals whose travel the U.S. government believes to serve a "compelling humanitarian interest."
To its credit, the State Department solicited input from U.S. humanitarian NGOs as travel ban compliance guidelines were being developed. Yet, the resultant process is not ideal for humanitarian workers, requiring them to apply for a "special validation passport" for each trip  – making it harder for NGOs to plan for routine site visits or respond to emergencies, and providing an additional challenge for organizations that must already spend significant time and resources navigating an increasingly complex global sanctions regime. The State Department's development of a multiple-entry mechanism for humanitarian NGOs would be an important step in the right direction.
Americans who conduct humanitarian work in North Korea have helped to treat infectious diseases including multi-drug resistant tuberculosis, to provide nutritional supplements to orphanages and hospitals, and to help persons with disabilities lead fuller lives. Their presence in the country also provides a clear counterpoint to the North Korean government's relentless vilification of Americans, and a window into the outside world that North Koreans – especially those living outside of Pyongyang – rarely glimpse.
While humanitarian visits to North Korea may become more difficult for Americans, other categories of non-tourist travel may simply not be possible under the new system. Korean-Americans trying to reunite with family members in North Korea; academics wishing to conduct scholarly research; and individuals seeking to participate in educational projects may also be barred from travel.
There may be a justifiable rationale for restricting U.S. tourist travel to North Korea, but the ban on North Korean entry into the United States is an unfortunate addendum to the North Korean government's own stringent restrictions on letting its citizens travel abroad. It appears that North Korean refugees who have been granted asylum, or those who have already resettled in the South, will still be eligible for US entry. North Korea's diplomats at the DPRK Mission to the UN in New York, including those engaged in back-channel diplomacy with Washington, will also continue to be able to enter the United States.
However, the ban on other North Korean entrants is not purely symbolic. Since at least the 1990s, U.S. NGOs and universities have welcomed North Korean delegations seeking to learn about topics such as agriculture, medicine, or market economics. North Korea has also sent sports teams, as well as delegations engaging in Track II dialogues on security issues with U.S. experts. Since 2011, the University of British Columbia has hosted an annual cohort of North Korean university professors to study business and economics for a six month-long program, and it is not inconceivable that a U.S. university could one day host an exchange program for North Korean students, as well.
There are several precedents demonstrating the positive impact that even a limited number of such people-to-people exchanges can have. Ping Pong diplomacy famously helped to facilitate the U.S. opening to China. As Andrei Lankov, a veteran Pyongyang-watcher, has frequently pointed out, two of the first Soviet students to study in the United States in the 1950s eventually became key supporters of Mikhail Gorbachev's reforms. And the United States has a long history of hosting exchanges even with states such as Cuba, Iran, or Myanmar, on the understanding that the people of those countries and the regimes ruling them are distinct.
Even as the United States implements a "maximum pressure" campaign against North Korea and bring the long-running nuclear crisis to a head, Washington should simultaneously implement a long-term strategy to facilitate increased interaction between Americans and North Koreans. For now the two countries continue as ships passing in the night, ever closer to collision in no small part due to lack of communication and mutual misunderstanding.
Keith Luse is Executive Director at the National Committee on North Korea.