Greek Court Denies Tajik Extradition Request for IRPT Member
Mirzorakhim Kuzov had been detained in Greece after Tajikistan submitted an Interpol red notice against him.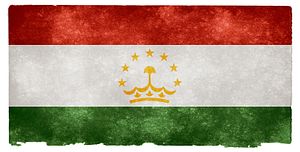 A court in Greece has denied an extradition request from Tajikistan for the return of Mirzorakhim Kuzov, a senior member of the Islamic Renaissance Party of Tajikistan (IRPT), according to Human Rights Watch researcher Steve Swerdlow.
Kuzov (also known by the name Shohnaimi Karim) was detained in October by Greek authorities at the Athens airport while he was traveling to Tehran, Iran after attending an OSCE human rights meeting in Warsaw, Poland.
When Kuznov was arrested, HRW's Swerdlow told Al Jazeera, "Greek authorities have an obligation under international law not to return him to Tajikistan where he faces the real possibility of torture and imprisonment on trumped-up charges."
According to HRW, Kuznov had been detained under an Interpol "red notice" submitted by Tajikistan.
Interpol — the International Criminal Police Organization — was established in 1923 to facilitate cooperation between police forces around the world. Interpol's 192 members can request that Interpol publish alerts to other members about persons wanted for extradition.
Kuzov had been living in exile since leaving Tajikistan in September 2015.
In 2015, Dushanbe turned sharply against the IRPT, which had been Central Asia's only legal Islamist political party and until March 2015 had held two seats in the Tajik Parliament. As the year progressed, the state forced the closure of the party's offices and then disbanded the party before declaring it an extremist group. While the party's head, Muhiddin Kabiri, had already fled when the crackdown began in earnest, more than a dozen party leaders (and then their lawyers) were arrested, tried, and sentenced to lengthy jail terms. More were submitted, by Tajikistan, to Interpol's "red notice" system.
As of today, there are 18 Tajik citizens listed in Interpol's "red notice" database. This is a significant drop from August 2016, when the Tajik Interior Ministry said there were 342 Tajiks wanted by Interpol — RFE/RL checked at the time and could only find 160.
HRW says that Tajikistan has a history of abusing the "red notice" system. Earlier this year, Kabiri was listed, although now he is not (the Wayback Machine has a cached version of the page from June 2017). Kuzov is also currently off the "red notice" list, though back in October when Greek authorities arrested him he was on it.
In December 2016, Edward Lemon wrote an article for Impakter about the abuse of the Interpol system by authoritarian governments. "Authoritarian governments around the world have been using Interpol to pursue their opponents abroad," he wrote. Lemon identified two major problems with Interpol's "red notice" system. First, Interpol "does not adequately review applications from requesting governments before issuing a Red Notice" and second, "Interpol has not established a sufficient appeal system through which those targeted can refute the charges against them."