The View From Asia's Largest Catholic News Agency
A conversation with UCAN's chief on religion, marginalization, democracy, and the future of publishing in Asia.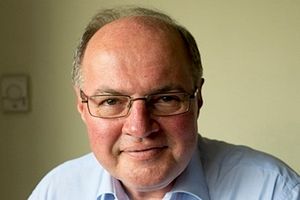 For decades, the Union of Catholics in Asia News (UCAN) has serviced Catholics across Asia with its coverage of the Catholic Church and Catholic concerns in the region, becoming the largest Catholic news service in Asia and one of the biggest in the world. In recent years, under the stewardship of Jesuit priest Fr. Mick Kelly, UCAN has expanded even more rapidly.
Kelly, a native Australian, is passionate about UCAN's news direction, with its focus on religions and marginalized people which inevitably branches out into other areas as well, from terrorism to crackdowns by authoritarian governments. He also led the establishment of Jesuit Communications and Aurora Community Channel, where he created a range of successful broadcast and online community media channels.
Luke Hunt of The Diplomat spoke with Kelly about the plight of refugees, propaganda, religious persecution, and the future of publishing in Asia.
Luke Hunt can be followed Twitter @lukeanthonyhunt