China Sets Plan for High-Quality Development at Central Economic Work Conference: What Does It Mean?
"Three tough battles" against major risks, poverty, and pollution planned to be won by 2020.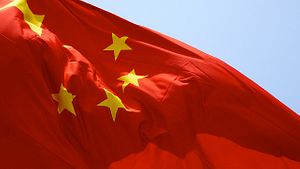 Last week, the Chinese Communist Party convened its Central Economic Work Conference, the annual meeting of its Central Committee, to set specific plans and targets for China's economy. While the exact proceedings are kept secret, brief summaries of the meeting's themes are published by Xinhua, the official state news agency.
High-quality development
Xinhua's statements emphasize China's focus on "high-quality development" that is balanced and sustainable. This shift away from targeting rapid growth above all else began at the 2014 Central Economic Work Conference, where China committed to a "new normal" of slower but more efficient growth. That year, China announced a "soft" GDP target as a way of deemphasizing its importance. This year, China has gone even farther to downplay the singular pursuit of economic growth, with President Xi Jinping deciding at the 19th Party Congress in October to refrain from making any explicit GDP growth pledge.
Investment in technological innovation will be a key component to this high-quality growth. China has already become the world's second largest investor in R&D, spending almost $240 billion last year, or over 20 percent of global R&D spending. It plans to continue to grow this spending as it upgrades different sectors and develops new products.
Foreign investment is seen as a valuable engine for this innovation and growth. In the first 11 months of this year, FDI has already increased roughly 10 percent over last year to approximately $122 billion. Since the conclusion of the Central Economic Work Conference, China has ordered temporary adjustments to state regulations in order to open more areas of its service sector to foreign investment. These areas include entertainment performances, venues, banks, and civil aviation.
Three tough battles
Another part of China's sustainable growth plan is to fight "three tough battles" over the next three years against financial risks, poverty, and pollution.
This past Friday, China announced that it had already punished 71 local officials for misconduct and irregularities concerning local government debt. Local debt is seen as a major financial risk for China, with approximately $972 million of irregular debts uncovered in the third quarter of this year alone. While local debt spending on infrastructure helped China weather the 2008-2009 economic crisis much better than other parts of the world, many local governments have struggled to unwind these debt obligations since then. China's national leaders started calling attention to this problem in the 2013 Central Economic Work Conference, and this year's Conference shows it is a continued focus.
The references to poverty alleviation and pollution control shows how citizens' quality of living is now more front-and-center for China's economic planning. As South China Morning Post's Frank Tang reports, China's National Bureau of Statistics is working on a sustainability metric that would measure the performance of local and provincial officials against not only economic growth but also environmental and social indicators.
Other livelihood issues
The summaries of the Central Economic Work Conference also mentioned a range of other livelihood issues that do not usually get specific mention, including the amount of homework for children, problems caused by Internet fraud, and the struggles to get a doctor's appointment.
Having an ample and affordable housing supply was also stressed, with officials afterwards discussing the importance of developing housing rental markets and curbing real estate speculation.
Execution
Though China's economic plans are now set after the Central Economic Work Conference, it remains to be seen how well they will be executed. While tactical details have not yet been shared publicly, China's ministries and provinces will hold their own annual conferences to operationalize their economic tasks.
At the national level, China's 2018 economic targets will be disclosed next March at its annual parliamentary session.
Jason Zukus is a joint degree Master of Business Administration and Master of Public Policy candidate at the University of Chicago Booth School of Business and Harris School of Public Policy.