East China Sea Update: A Chinese Submarine Off the Senkakus and an Oil Spill
Why did the People's Liberation Army-Navy send a submarine to the disputed islands?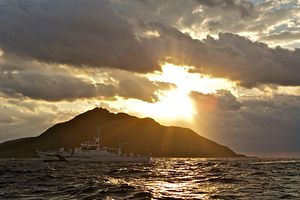 The Diplomat's Ankit Panda (@nktpnd) and Prashanth Parameswaran (@TheAsianist) discuss recent events in the East China Sea, including the first-ever incursion by a Chinese nuclear attack submarine into the contiguous zone of the disputed Senkaku/Diaoyu Islands and a recent oil spill.
Click the arrow to the right to listen. If you're an iOS or Mac user, you can also subscribe to The Diplomat's Asia Geopolitics podcast on iTunes here. If you use Android, you can subscribe on TuneIn or on Google Play Music. If you like the podcast and have suggestions for content, please leave a review and rating on iTunes and TuneIn.