The Hard Limits of Pakistan's Media Freedom
Self-censorship out of fear might explain a near media blackout on reporting widespread Pashtun protests.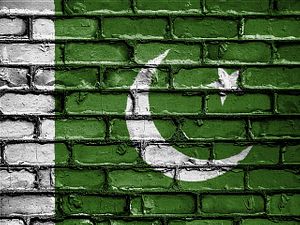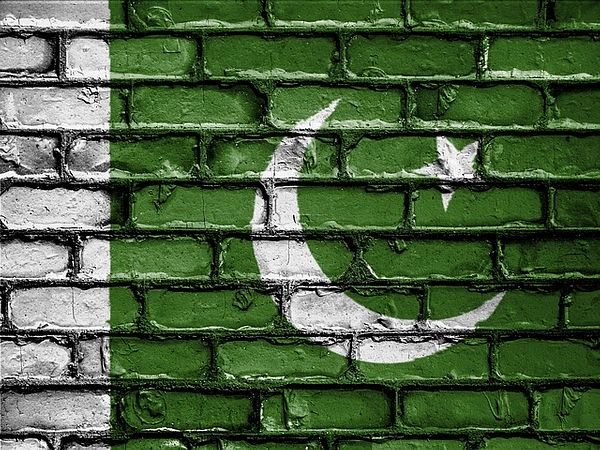 "The Pakistani media are regarded as among the freest in Asia but are targeted by extremist groups, Islamist organizations, and state intelligence agencies, all of which are on RSF's list of Predators of Press Freedom," says an April 2017 statement of the Paris-based media watchdog Reporters Without Borders (RSF).
Although fatal attacks on Pakistani media personnel by violent extremists have significantly declined over the past few years, primarily due to the country's military operations and the eventual eviction of various militant groups from the tribal areas bordering Afghanistan, journalists these days feel more intimidated by state surveillance, threatening telephone calls, beating on the roads, or abduction by "unknown people."
While media houses are treading carefully to safeguard their corporate interests, media workers seem more concerned about their physical security and that of their families. The ultimate victim is freedom of expression and association and as a journalist's handiest tool is to observe self-censorship.
The self-censorship was further augmented by Pakistan's adoption of the Prevention of Electronic Crimes Act in 2016, under which one may face imprisonment for criticism of the country's military, the judicial system, or Islam.
One recent example of the self-censorship by the media houses and the affiliated journalists was observed during the sit-in protests by rights activists from the tribal areas and other Pashtun parts of Pakistan in February this year in Islamabad. The protesters are demanding an end to enforced disappearances, legal action against a Karachi police officer accused of over 400 extra judicial killings, and end to unnecessary and allegedly humiliating body searches at security posts in Waziristan tribal region
None of the top 24/7 Urdu language television channels covered the 10-day long peaceful protest, despite the presence of their Direct Satellite News Gathering (DSNG) units all the time. In the words of one organizer of the Dharna (sit-in), "perhaps the DSNGs were there waiting for a blast or any other untoward incident instead of covering our peaceful protest."
Similar media treatment was meted out to the youths who are fighting for their constitutional rights under the banner of Pashtun Tahaffuz Tehrik, or movement for the protection of Pashtuns, during their next gatherings in Zhob, Qala Saifullah, and Quetta cities in Balochistan in March.
It took over a month before one private television channel demonstrated the courage to invite Manzoor Pashteen, leader of the protest, for a live interview. However, well before that interview, Pashteen and his supporters had already grabbed widespread reputation and a lot more sympathy using the expanding role and influence of the social media.
The #PashtunLongMarch has become one of the most popular trends on Twitter and Facebook in Pakistan following the news media blackout of the protest by ethnic Pashtuns.
Media offices in Swat, the tourist resort of Pakistan where the country's security forces conducted a massive operation in May 2009 to defeat the Taliban, received directions not to cover a protest rally in February demanding an end to the security check posts in and around Mingora, the area's commercial center. There was a complete blackout in the electronic and print media.
At the same time a protest demonstration was staged in Bajaur tribal district against the killing of a student in Karachi, but very few people outside that area heard the voice of the protesting population.
In a statement on March 20, the Islamabad-based media watchdog Freedom Network expressed concern over authorities "barring journalists from visiting or reporting from Orakzai tribal district."
"This ban on journalism in Orakzai tribal region for last five months is violation of people's fundamental right to know [which is] guaranteed in the constitution and we demand this ban is immediately lifted," said the Freedom Network.
Alongside the rapidly expanding reach of social media, thanks to the low cost internet services and Chinese-made smartphones in the market, government surveillance has also increased. Prominent journalists, who used to express their views openly on social media forums, now think twice before posting a comment.
Social media activist Raza Mahmood Khan was abducted in Pakistan's eastern city of Lahore in December last year. Raza was among people voicing support for India-Pakistan friendship on social media.
Another four bloggers went missing in January this year. Waqas Goraya, Asim Saeed, Salman Haidar, and Ahmed Raza Naseer were known for their leftist views and criticism of the military on social media forums.
In a March 24 op-ed in Pakistan's English language newspaper Daily Times, journalist Kiran Nazish reports how she had to drop an investigative story on "missing persons" in Pakistan's Pashtun belt after she was waylaid, threatened, and roughed up by intelligence agency personnel during her field reporting in the city of Bannu in 2015.
When the media watchdog RSF calls the Pakistani media among the "freest" in the world, that perhaps refer to reporting on the civilian government and politicians. Almost all Pakistan's television channels, newspapers, and their affiliated journalists rarely pay heed to the possible blowback when reporting politics, governmental wrongdoings, or social issues.
However, there is an abundance of caution when it comes to subjects involving the army, its intelligence agencies, or even the retired officers of the armed forces. Media outlets know well the most probable outcome of negative coverage: being branded anti-state, a foreign agent, a traitor etc.
That seems to be one of the reasons for the media blackout of Pashtun Tahaffuz Movement (PTM) gatherings in Islamabad and parts of Balochistan province in February and March. Manzoor Pashteen, the 26-year-old PTM leader, is accused of being anti-Pakistan, an agent of RAW (India's intelligence agency), and getting funds from foreign countries.
Pashteen told me in an interview on March 19 that his organization's key demand is for the state to include and own the people of FATA by allowing them their constitutional and legal rights. The return of thousands of missing Pashtuns, who allegedly disappeared during the anti-Taliban military operations over the past few years and are believed to have been picked up by Pakistan's intelligence agencies, is another one of the key demands of the PTM.
Aside from some English language newspapers, however, how many Urdu language television channels highlighted this human rights issue in their prime time talk shows, news hours, or other programs? In contrast, the coverage is mostly revolving around oft-repeated and stale-looking political topics involving the government and the opposition.
Since the PTM and its leadership have started getting some space in the print media recently, it would be interesting to see how the electronic media justifies its continuous blackout of the group's gatherings in the days ahead. PTM's next public meeting is planned to be held in early April in Peshawar.
Daud Khattak is Senior Editor for Radio Free Europe Radio Liberty's Pashto language Mashaal Radio. Before joining RFE/RL, Khattak worked for The News International and London's Sunday Times in Peshawar, Pakistan. He has also worked for Pajhwok Afghan News in Kabul. The views expressed here are the author's own and do not represent those of RFE/RL.