What Is China's Objective With the 2018 16+1 Summit?
What is China's ultimate objective with the 16+1 process?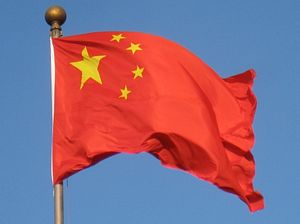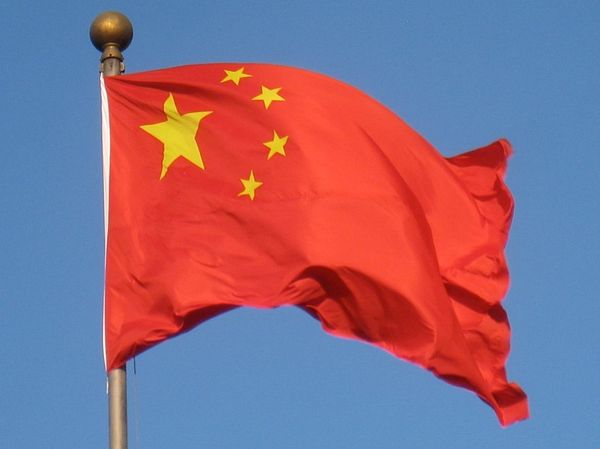 Ahead of this July's 16+1 summit in Bulgaria, Chinese officials are busy trying to sell the idea that Beijing's outreach work in Central and Eastern Europe (CEE) is about "win-win" cooperation. The summit, launched in Warsaw in 2012, brings together 16 CEE countries, including 11 EU member states, with high-ranking Chinese officials, ostensibly to foster economic cooperation and investment. Many leaders, pundits, and experts, however, fear that the Chinese-driven initiative is nothing more than a Trojan horse, threatening to undermine EU norms, disadvantage Western investors, and spread corrupt development practices amongst vulnerable democracies. But are they right or is this just European Sinophobia?
Though Beijing has been playing down the 16+1 initiative as a loose multilateral framework for cooperation between CEE and China, the reality of the situation falls somewhat short of even such understated rhetoric. A more honest depiction of the format, however, is the grouping together of bilateral partnerships through which China can more easily field competition for Chinese bank loans.
By its own admission, the 16+1 seeks to foster economic cooperation in the infrastructure sector. In other words, the initiative serves as a platform through which Beijing can implement Xi Jinping's signature global infrastructure push, the Belt and Road Initiative (BRI). The downside is that in place of bargaining collectively, as countries might be able to do through the EU, the 16+1 framework fosters competition in Beijing's favor and reduces CEE countries to passive recipients of agendas and policies formulated by Chinese officials. Of course, this set up isn't particularly healthy for the 16+1 countries themselves, but it's also causing consternation and worry further afield in Western European capitals.
For one thing, in CEE countries and within the context of the Belt and Road more generally, Beijing tends to invest in sectors that are critical for national security, such as transport and energy infrastructure. For instance, in this year's 16+1 summit host country, Bulgaria, the China National Nuclear Corporation has confirmed its interest in working on the Belene nuclear power plant project. Long tarnished by accusations of corruption, the Belene project has been under a construction moratorium since 2012 and has been described by Prime Minister Boyko Borissov as "the corruption scheme of the century." Now, six years later, Borissov has made a complete about-face, and President Rumen Radev – who has been known to clash with the prime minister – has also expressed his support for the project.
Given the history of scandals surrounding Belene, it is unclear to many observers why the government has now decided to revive the project. The fact that Sofia is embracing the Chinese at the same time it's breaking ties with AES and ContourGlobal, two American power companies responsible for a fifth of Bulgaria's energy production, did little to assuage fears that the country is tacking east.
Of course, security-related concerns are not the only 16+1 related problem raising eyebrows in Brussels. The growing influence that Beijing is fostering through the initiative also threatens to undermine the very norms and values the EU seeks to foster in newly joined and aspiring member states.
Already, the grouping has triggered a race to the bottom for Beijing's affections. Czech President Miloš Zeman has gone so far as to offer his country as an "unsinkable aircraft carrier for China in Europe," while Hungary's Viktor Orbán's attitude toward Beijing might be described as positively fawning. Inevitably, this lust for economic attention from Beijing turns into subservience when it comes to Beijing's political demands. In 2016, CEE diplomats insisted on watering down an already vague EU statement related to China's illegal action in the South China Sea. In 2017, Hungary refused to sign a letter condemning the torture of detained lawyers in China, while Greece, a country that has also received considerable investment from Beijing, derailed an EU statement at the UN on China's human rights record.
Aside from flying in the face of European values like respect for human rights, such acquiescence also breeds disunity at a time when the EU can suffer it least. Despite Beijing's protestations to the contrary, a divided and politically weak EU clearly serves China's strategic ambitions in Europe.
Unfortunately, the alliance of some CEE countries with Chinese political values is not purely a question of greed. For leaders like Orbán, who seeks to establish an "illiberal bloc" in the midst of Europe, Beijing's brand of state capitalist authoritarianism provides a welcome model. Even CEE candidate countries like Serbia, which still harbor pro-EU political ambitions, find something attractive in the economic model that Beijing offers.
After all, while EU funds come with strong transparency and accountability requirements, loans from Chinese-controlled state banks are free from such cumbersome attachments. And while countries like Serbia are making slow progress toward EU membership requirements, corruption remains endemic. Because of Beijing's "no strings attached" policies, loans from Chinese banks are comparatively easy to funnel into local patronage networks. Next to paperwork-heavy EU funds, they are a vastly more attractive prospect for local elites.
Beijing's deepening footprint in the CEE region thus threatens to roll back progress toward transparency and good development practice that has hitherto been successfully sponsored by the EU. And not surprisingly, this growing preference for illiberal and corrupt practices has come at the expense of Western investors. In non-EU 16+1 countries, Beijing can attach conditions to its loans that require the participation of Chinese companies in projects, but even in EU member states, countries are flouting regulation in order to privilege easy Chinese capital.
Of course, if you listen to Chinese officials like Foreign Minister Wang Yi, you'll hear a different story. His "win-win," "mutual development" rhetoric is appealing, but it's hard to see how the initiative outlined above can, as he claims, "facilitate the European integration progress."
Andrew Witthoeft is a EU affairs adviser for an international consulting firm.