What's Next for the Alleged Australia Spy in a Cambodia Prison?
James Ricketson, who has endured more than a year behind bars, is expected to know his fate soon.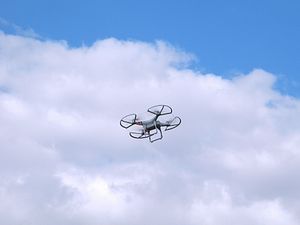 Australian filmmaker James Ricketson has spent more than a year in Cambodia's notorious Prey Sar prison as investigators sift through around 15,000 emails looking for evidence that might support charges of espionage.
His plight has moved many, particularly in Australia where his plight as earned him comparisons with Peter Greste, the Australian cameraman who worked for Al Jazeera and was imprisoned after Egyptian authorities charged him with damaging national security.
Ricketson was detained on June 3 last year and charged for flying a drone without a permit over a political rally. That led to accusations of espionage, linking him to the opposition Cambodian National Rescue Party (CNRP), which has since been dissolved by the courts.
A petition calling for his release has generated some 66,000 signatures. Australian Foreign Minister Julie Bishop belatedly intervened and wrote a letter to the Cambodian government on Ricketson's behalf.
Ricketson had been admitted to hospital after suffering chest pains and an array of other complaints including skin irritations, loss of energy, loss of weight, and dizzy spells. His health has stabilized following his transfer to a prison infirmary.
Prison sources said the 69-year-old filmmaker, who once shared a cramped cell with 146 men and three squat toilets, remains ensconced in a prison hospital ward with 30 inmates. He can now cook for himself – usually fried potatoes obtained from a market – after finding a Khmer prison diet of rice porridge a tad disagreeable.
He also has much more space, his own bed and windows, with steel bars, as opposed to just concrete walls. Patients are kept apart, some who have contracted tuberculosis or HIV/AIDS.
That's still cold comfort for his family, friends, and peers who have rallied around him and simply don't believe the allegations that tie him to the banned opposition party or its leader Sam Rainsy, who the government said was fomenting a "color revolution."
Ricketson's emails were scoured, and one sent to Sam Rainsy was produced in court. In it, Ricketson tells Sam Rainsy he had heard on the "journalistic grapevine" that he would soon make a public appearance, and Ricketson added he'd "like to cover it" as a journalist.
In that session, the judge spent several hours questioning Ricketson over what he meant by "grapevine" and "cover."
Human rights groups say the allegations were trumped-up and are part of a broader crackdown on the media and opposition politicians ahead of elections on July 29.
Back in prison, Ricketson is still suffering.
"He looked really exhausted when in his previous cell, and he seems okay now but he has lost a lot of weight and looks really skinny. The problem is; it is really hot and it might be hard for him," one prison source recently noted.
Only relatives are allowed to visit.
Speaking on ABC television in Australia, Ricketson's son Jesse said his father's case was at a "critical juncture" and he wants the Australian government to put further diplomatic pressure on Prime Minister Hun Sen and his government.
"The evidence has been gathered, the investigation has now been closed and so we are at this critical juncture now where the Cambodian legal system can show us that justice can be done," he said.
Cambodian officials work in a French magistrates-based legal system, and a decision on whether to prosecute Ricketson for espionage, lesser charges, or release him, is expected in July.
Ricketson has a well-earned reputation based on dogmatic determination – to the point of irritating the authorities – and his genuine affection and empathy for Cambodians who were torn apart by war or left behind in the economic boom of the last decade.
He has already spent a year behind bars. His only crime to date was flying a drone without permission. That's sad enough. And to let this drag on much further will only lead to a political, legal, and diplomatic row that makes no sense and should be avoided at all costs.
Luke Hunt can be followed on Twitter @lukeanthonyhunt