Hidden Spies: Countering the Chinese Intelligence Threat
Painting every Chinese student as an intelligence threat is not the way to counter economic and industrial espionage.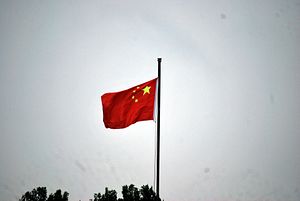 Earlier this year, Federal Bureau of Investigations (FBI) Director Christopher Wray asserted in testimony before the Senate intelligence committee that Chinese international students, especially those in advanced STEM fields, pose counterintelligence risks to U.S. national security. "They're exploiting the very open research and development environment that we have… they're taking advantage of it," Wray said during the hearing.
Recent escalation in the U.S.-China dispute have prompted the administration to pass a new policy restricting visas for Chinese nationals applying to study and conduct research in the United States. The administration claims that limiting visa approvals for visiting Chinese scholars will help protect American supremacy in advanced technologies. But in reality, the new policy restricts access to a major source of intellectual capital that routinely contributes to advances in key technologies.
The Trump administration should change course or risk falling behind in the race to develop new technologies. By providing more, not less incentive for foreign visiting scholars to stay in the United States, Washington will send a strong message that it understands that foreign government funds flowing into academic institutions are the real threat.
The new policy will shorten the visa length of foreign students in science and technology fields from five years to one, operating on a case-by-case basis determined by the U.S. consulate staff. This policy seeks to counter two things: to slow China's gains in technology and innovation by giving their students less access to U.S. academic institutions, and to push back against Beijing's "Made in China 2025" industrial upgrading strategy, which focuses on prioritizing and advancing China's manufacturing sectors.
China has been competing with the United States in the technology race for a long time and has targeted American campuses before, exploiting Chinese students and visiting faculty to steal sensitive research and data for economic and industrial gain. While it's good that the Trump administration is addressing this problem, their efforts to stunt China's capacity of developing thinkers in next-generation technology are not only wrong, but also ineffective.
The visa policy change, which came into effect on June 11, will do little to effectively counter China's economic growth. Instead, targeting Chinese students on campuses will harm U.S. academic institutions, which depend on foreign student enrollment for funding, and slow down U.S. technological advancement and growth. The 350,000 Chinese students in the United States are here to learn and contribute to the U.S. economy; in the 2014-2015 academic year, Chinese students alone pumped $9.8 billion into the economy through tuition fees. Moreover, they bring a fresh perspective to American academia, contribute greatly to our advances in scientific research, and promote cross-cultural relations through direct exchanges.
Trump's new policy will also prompt Chinese students to study and contribute their valuable skill set to countries other than the United States, such as the U.K., Australia, or Canada. This exodus would be especially harmful in the long term. Given the rapid advancement of dual-use technologies, the United States would both lose out in the civilian industrial sector and give other countries, including China, advantages in military and defense technology. This loss, in turn, poses a national security risk to the United States.
Instead of cutting visa rights for Chinese university students, Washington needs to expand visas and create incentives for foreign talent to remain in the United States. For example, Congress can make obtaining an H-1B visa, which allows skilled foreigners to work in the United States, a guarantee for foreign graduates in higher STEM degrees. Moreover, these visas frequently lead to permanent residence and citizenship; a robust visa program will bring in foreign talent and creativity, especially in the science and technology fields where the United States is currently lacking in human capital.
In addition, the United States needs to create a strategy to actually prevent Chinese economic and industrial espionage. First, the United States needs to understand and be able to identify Chinese cyber attacks and information operations. Second, Washington also needs to work closely with private sector companies and provide oversight to any U.S. companies who wish to engage in business with China. Most companies are forced to comply with Chinese laws and abide with technology transfers if they want to do business on Chinese soil.
Finally, instead of targeting Chinese students in U.S. higher education, the United States needs to scrutinize direct Chinese funding in higher education. For example, China has over 500 Confucius Institutes, Chinese government-run and funded programs, established across U.S. campuses and we need to recognize and register them as foreign agents and push for financial transparency.
The Trump administration is taking steps forward to counter Chinese economic and industrial espionage, but painting every Chinese student on U.S. campuses as an intelligence threat is not the way to do it. As John C. Yang, the head of Asian Americans Advancing Justice, puts it, "We understand there is a real threat coming out of China, but expect that top-notched intelligence agencies have better tools to rely on than racial profiling every Chinese person coming to America."
Melodie Ha is a researcher with the Asia-Pacific Program at the Center for a New American Security (CNAS).