Five Years Later: Reviewing China's Belt and Road Initiative
Is China's Belt and Road Initiative running into growing pains?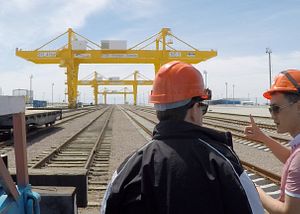 Shannon Tiezzi, The Diplomat's editor-in-chief, joins The Diplomat's Ankit Panda (@nktpnd) to discuss China's Belt and Road Initiative, five years on from its inception in 2013. The episode also covers China's changing relationship with Russia.
Click the arrow to the right to listen. If you're an iOS or Mac user, you can also subscribe to The Diplomat's Asia Geopolitics podcast on iTunes here. If you use Android, you can subscribe on TuneIn here. If you like the podcast and have suggestions for content, please leave a review and rating on iTunes and TuneIn.
Note: The Center for Global Development report referenced in the podcast is available here (PDF).