Kyrgyzstan's Crackdown on Extremist Material: Further Reforms Needed
Kyrgyzstan should focus on genuine threats, not throw people in jail for the videos they watch or the books they read.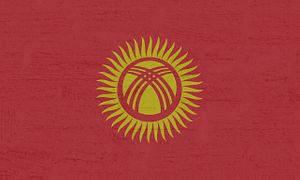 "And what about the Amish?" a government security official in Kyrgyzstan asked, leaning forward intently. He was meeting in Bishkek with Human Rights Watch to discuss Kyrgyzstan's crackdown on extremism.
The official was noting similarities between the Amish, a traditionalist Christian group dedicated to the will of Jesus, and Yaqyn Inkar, an Islamic group dedicated to replicating the life of the Prophet Mohammed.
The Amish eschew technology, travel by horse-drawn buggy, dress plainly in solid colors – women cover their heads – and educate their children themselves. Yaqyn Inkar members eschew technology, travel by foot, wear traditional white clothes, and educate their children themselves – boys and girls separately. In the United States, Amish communities are a popular destination for school trips. In Kyrgyzstan, Yaqyn Inkar is banned.
The official's question underscores the challenges facing Kyrgyzstan's secular state as it seeks to define extremist threats to national security. Conservative religious groups, a majority of them Islamic, are gaining popularity in the predominantly Muslim country. While many of these groups denounce violence, the authorities contend that some are secretly linked with Islamist armed movements such as the Islamic State (also known as ISIS) and the Islamic Movement of Uzbekistan (IMU) or are a stepping stone to violent groups.
Concerns about armed extremism are understandable. Central Asians, including from Kyrgyzstan, have joined Islamist armed groups in Iraq, Syria and Afghanistan, and since 2016 have been implicated in attacks in New York, Stockholm, Istanbul, St. Petersburg, Kyrgyzstan, and Tajikistan.
But the government's response includes an abusive crackdown on videos, pamphlets, and other material that the authorities outlaw under a dangerously elastic definition of extremist. As a new Human Rights Watch report illustrates, hundreds of people have been investigated or convicted in recent years for mere possession of such material, without a need for any evidence that they intended to use it to carry out ideologically or politically motivated violence.
Human Rights Watch tallied at least 258 convictions for possession of extremist material since 2010. During a trip to Bishkek in September, we learned of at least 100 additional convictions and 500 open investigations. A number of these cases involve additional offenses, but the authorities could not tell us how many. At least seven other post-Soviet countries are banning material they deem extremist.
Material banned in Kyrgyzstan includes abhorrent ISIS videos, but also a report to a United Nations committee on migrant workers, the film "I am Gay and Muslim," and pamphlets from Hizb ut-Tahrir, a group that seeks an Islamic caliphate but publicly disavows violence. Those threatened or convicted for possession of extremist material include civil society members, journalists, and defense lawyers, and people whose only apparent crime is being a religious conservative. Since 2016, the government has mandated prison terms of three to five years for possession of such banned materials alone.
Several accused and their lawyers told us that counterterrorism police and state security agents planted evidence and demanded bribes to make cases go away, or in some cases beat suspects to extract confessions. In several cases that we documented, the authorities only declared the material in question extremist in nature after the suspects were arrested for possessing it.
Many of the accused are members of Kyrgyzstan's ethnic Uzbek minority. Although government authorities adamantly deny targeting people by ethnicity or religious affiliation, several suspects and lawyers told us they believe this is the case. That perception is sowing distrust instead of uniting Kyrgyzstan's people against armed threats.
"We live in constant fear that at any moment, someone will knock on our door with a warrant and take us to prison on false evidence," said "Sukhrob," an ethnic Uzbek man who was convicted in 2017 for possessing a magazine and three other pages of literature from Hizb ut-Tahrir, all several years old. Sukhrob said that the material was planted.
Under a new law that is to enter into force in January, the government will no longer criminalize mere possession of material it deems extremist, absent an intent to use it for violent ends. In meetings last week in Bishkek, government officials assured us that they are committed to carrying out this reform on schedule.
That is good news. But what of the hundreds of people arrested for possession since Kyrgyzstan approved this scheduled change back in December 2016?  The Prosecutor General's Office said it does not intend to review previous charges or convictions for possession, absent a petition from each defendant. That places an unfair burden on the accused. Equally worrisome, the planned reforms will not amend Kyrgyzstan's definition of extremism, which includes "vandalism" and "affronts to national dignity."
Narrowing the definition of extremism, reviewing all prosecutions based on mere possession of extremist material, and holding law enforcement officials to account for any abuses should be top priorities for Kyrgyzstan. Foreign donors – including UN agencies, the Organization for Security and Cooperation in Europe (OSCE), and the European Union and its member states – should condition aid on such reforms.
Anything less is foolhardy. As the United Nations has repeatedly warned, abusive counterterrorism measures can fuel the narrative of extremist armed groups that demonize state authorities to gain recruits. Kyrgyzstan should focus on genuine threats, not throw people in jail for the videos they watch or the books they read.
Letta Tayler is the senior terrorism and counterterrorism researcher at Human Rights Watch and the author of the new report "'We Live in Constant Fear': Possession of Extremist Material in Kyrgyzstan." Follow her on Twitter: @lettatayler.