Is Australia's $50 Billion Fleet of New Submarines in Trouble?
Australia and France have yet to conclude a strategic partnering agreement for the construction of 12 diesel-electric submarines.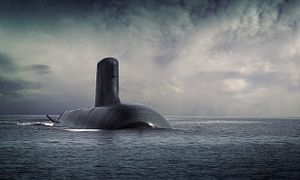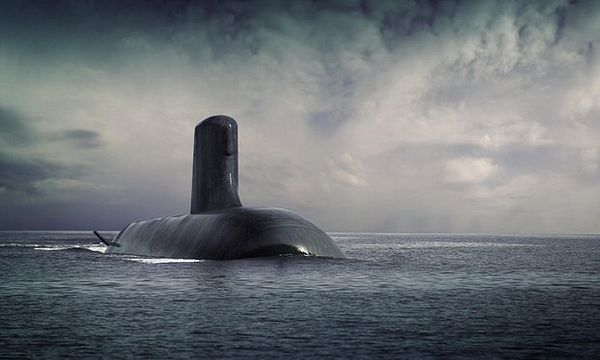 State-owned French shipbuilder Naval Group and the Australian government are slowly running out of time to conclude a strategic partnering agreement (SPA) ahead of Australia's federal elections in 2019, which might sweep to power political forces hostile to an Australian $50 billion (U.S. $36 billion) deal to build the Royal Australian Navy's (RAN) fleet of diesel-electric attack submarines.
"Negotiations on that document have stalled and it is feared they may not be resolved before next year's federal election," the Australian Broadcasting Corporation (ABC) reported last month.
The SPA between Australia and France is needed before detailed design contracts can be finalized and submarine construction begins. The two countries concluded an intergovernmental agreement (IGA) for the construction of 12 Shortfin Barracuda Block 1A submarines, a diesel-electric derivative of Naval Group's Barracuda-class nuclear attack submarine (SSN), under the RAN's SEA 1000 Future Submarine Program (FSM) in December 2016.
Naval Group has been working under a 2016 design and mobilization contract while negotiating the SPA.
Under the IGA, the 12 submarines — except for some specialized parts — will be built in Adelaide in Southern Australia, home to the Australian Submarine Corporation (ASC). The SPA was expected to be signed during French Defense Minister Florence Parly's visit to Adelaide in September. According to media reports, however, negotiations over the SPA have stalled as a result of disagreements over intellectual property and warranty conditions, as well as Australian concerns over the impact if Naval Group is no longer owned by the French state.
Nonetheless, Australian Defense Minister Christopher Pyne downplayed the delays. "There is no delay to the delivery of 12 Future Submarines," he tweeted on September 30. "Negotiation of strategic partnering agreement is continuing & we will ensure we end up with an equitable & enduring agreement to deliver the capability our servicemen & women need, and get the best deal for Australian taxpayer."
He also rejected suggestions that he refused to meet with Naval Group representatives last month.
A Naval Group spokesperson also reiterated that negotiations remain on track earlier this week. "We are in the process of pursuing the strategic partnering agreement," the spokesperson told Defense News. That agreement covers some 30 years and is an extremely close commitment. It is plain logic that that takes time. We are not particularly worried. We remain confident."
The SPA is now expected to be signed in early 2019.
Construction of the first Shortfin Barracuda submarine is anticipated to kick off in 2022. The first-of-class boat is slated for delivery to the RAN in the early 2030s with the remainder of the fleet joining the service by the end of the 2040s, according to Australia's 2016 Defense White Paper.