The CPTPP Trade Agreement Will Enter Into Force on December 30
With Australia's ratification, the CPTPP has met the threshold requirements to enter into force.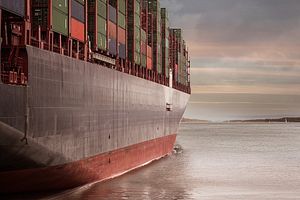 The Comprehensive and Progressive Trans-Pacific Partnership (CPTPP) will enter into force in December 2018 after Australia ratified the agreement this week. Canberra was the sixth participating member of the agreement to approve it, meeting the threshold codified by its members to bring it into force. The CPTPP covers economies representing around 16 percent of global economic output and 500 million people. It includes cuts to tariff and nontariff barriers among its members and is designed around high standards on human rights, labor practices, and environmental standards.
According to Japan's Economy Minister Toshimitsu Motegi, the agreement will take effect on December 30. New Zealand, the depository of the CPTPP, confirmed Australia's ratification in a statement this week. "I expect other signatories will come on board after the CPTPP enters into force, as many are working hard to progress their applicable domestic procedures," New Zealand Trade Minister David Parker noted in a statement. "As a result, we could well see other signatories in a position to ratify over the coming weeks and months."
Signed earlier this year, the CPTPP was designed as the successor to the Trans-Pacific Partnership after the United States—the largest participating economy in that agreement—withdrew in January 2017 after the election of U.S. President Donald J. Trump. The eleven remaining members of TPP—Australia, Brunei, Canada, Chile, Japan, Malaysia, Mexico, New Zealand, Peru, Singapore and Vietnam—agreed to proceed with a new round of negotiations to conclude a similar agreement, with important differences.
Japan, the second largest economy in the original TPP, led the negotiating effort to bring the CPTPP to realization. So far, Canada, Mexico, Singapore, and New Zealand have joined Japan and Australia in ratifying the agreement. Brunei, Chile, Peru, Vietnam, and Malaysia have not yet ratified the agreement. Japan has expressed interest in having other countries join the agreement. Japanese Prime Minister Shinzo Abe, earlier this month, stated his interest in seeing the United Kingdom potentially join should it follow through its departure from the European Union.
These changes included a suspension of the intellectual property provisions in the original agreement that were pushed for by the United States. Further changes were made to the agreement's chapter on labor and environmental rules as well as to its provisions on investor-state dispute settlement. The CPTPP notably suspended parts of the TPP, to allow for the eventual entry of the United States should the Trump administration or its successor decide to reenter the pact.