China Detains 2 Canadians for Allegedly Endangering National Security
In addition to a former Canadian diplomat, the second detained Canadian is an entrepreneur who has been doing business related to North Korea.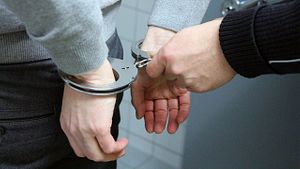 China finally confirmed that two Canadian citizens have been detained in the country.
In addition to Michael Kovrig, a former Canadian diplomat whose detention was reviewed in The Diplomat yesterday, the second detained Canadian is Michael Spavor, an entrepreneur who has been doing business related to North Korea.
Spavor's Twitter account shows that he runs an organization called the Paektu Cultural Exchange. According to its official website, this organization promotes "a variety of cultural exchanges and business projects" between North Korea and the rest of the world. One of the most famous activities the organization facilitated was the meeting between North Korean supreme leader Kim Jong Un and the American basketball star Dennis Rodman.
"That was the most amazing experience I've had in my life .. We hung out for three days," Spavor told Reuters in a 2017 interview.
Multiple images showed that Spavor has personal ties with Kim. One image, for example, showed both men in casual dress sharing cocktails and talking amiably on a private boat in North Korea.
A fluent Korean speaker, Spavor is currently based in Dandong, a northern Chinese city that borders North Korea.
At the regular press briefing on December 13, Chinese Foreign Ministry spokesperson Lu Kang announced that both Canadians were detained on December 10 "on suspicion of engaging in activities that harm China's state security."
Kovrig was detained by the Beijing State Security Bureau, while Spavor was by detained the Dandong City State Security Bureau.
Lu claimed that the related organs "have respectively informed the Canadian Embassy in China of these cases" and that both men's "legitimate rights" are guaranteed. However, Canadian Foreign Affairs Minister Chrystia Freeland told the press earlier that Canada had lost contact with Spavor after he personally informed Canada that he was being questioned by Chinese authorities.
It's worth noting that both Canadians were detained on the same day — two days after Chinese Vice Foreign Minister Le Yucheng "urgently summoned" Canadian Ambassador to China John McCallum over the case of Meng Wanzhou.
As The Diplomat has been closely following, Meng — chief financial officer and deputy chair of Chinese telecoms giant Huawei as well as a daughter of Huawei's founder, Ren Zhengfei — was arrested in Vancouver, British Columbia on December 1 at the request of U.S. law enforcement authorities. Le threatened McCallum that if Canada does not "immediately release" Meng, Ottawa will "face grave consequences that the Canadian side should be held accountable for."
The worldwide media — as well as most Chinese citizens — believe that the detention of the two Canadians is retaliation for Meng's arrest.
Wu Gang, assistant managing editor of Chinese media outlet Caixin Global, pointed out through his Twitter account that both Canadians were detained on the same day in different cities. According to Wu, this showed that both men were "already on the watch list of China. It's just a matter of what time China wants to get them in trouble."