A Silver Lining in Japan's Supreme Court Transgender Ruling
An outdated, abusive law is upheld, yet undeniable doubts were raised.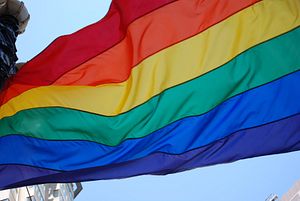 In January, Japan's Supreme Court ruled that the country's law requiring that transgender people be sterilized to obtain documents reflecting their gender identity was constitutional. The ruling was a blow to the plaintiff, a trans man who does not want sterilization surgery, as well as all trans people in Japan who view the requirement as a barrier to obtaining equal protection of the law.
But while the Supreme Court said the sterilization requirement was legally valid, two justices on the court, which is not known for being human rights friendly, also addressed the serious problems of Japan's legal gender recognition law. It is now the government's responsibility to amend the procedure and eliminate its coercive and discriminatory elements.
In Japan, transgender people who seek a legal gender change must appeal to a family court under the Gender Identity Disorder Special Cases Act. When the law was enacted in 2004, it represented a watershed moment in Japan, opening up public discussion on sexual and gender minority issues. However, the law's procedure is discriminatory, requiring applicants to be single and without children under 20, undergo a psychiatric evaluation to receive a diagnosis of "Gender Identity Disorder" (GID), and be sterilized.
These requirements are regressive and harmful: They rest on an outdated and pejorative notion that transgender identity is a mental health condition, and require transgender people who want legal recognition to undergo lengthy, expensive, invasive, and irreversible medical procedures.
Japan requires applicants to "permanently lack functioning gonads" before they can be legally recognized, which amounts to forced sterilization, a practice condemned by health and human rights bodies across the globe, including the United Nations World Health Organization. In 2013, the UN expert on torture called on governments to eliminate surgical requirements for trans legal recognition. The diagnosis of "Gender Identity Disorder" — much like that of "transsexualism" — is no longer recognized in either of the two major international diagnostic manuals, the Diagnostic and Statistical Manual (DSM) and the International Classifications of Diseases (ICD).
In February 2018, a High Court in Okayama ruled on the case of Takakito Usui, a 43-year-old transgender man who had brought a case to the court challenging the GID Special Cases Act on the grounds that the requirement of gonadal surgery violated Japan's constitution. The court ultimately ruled that "it is not appropriate for an individual to maintain the reproductive capabilities of their previous gender." Usui appealed to the Supreme Court.
The four-judge bench at the Supreme Court agreed with the lower court's ruling, but conceded that "It cannot be denied that [this law] impinges on freedom from invasion of bodily privacy."
Two of the justices recognized the urgency of Usui's case, and the need to reform Japan's law.
"The suffering that [transgender people] face in terms of gender is also of concern to society that is supposed to embrace diversity in gender identity," the two justices wrote in their concurring opinion. They noted that "because gender is treated as one of the attributes of an individual in social life and in personal relationships, it can be said that gender is inseparable from the existence as a person of an individual." They concluded that for transgender people, being "able to receive rulings of changes in recognition of gender status… is an important, perhaps even urgent, legal benefit."
So while the Supreme Court did not invalidate the law — the court has only ruled 10 laws unconstitutional since World War II — their judgment offers a significant critique.
It is now up to the Justice Ministry to review and revise the law in accordance with Japan's human rights obligations, the consensus of the international medical community, and the wishes of many trans people in Japan.
The undeniable doubts that the court notes can be seen in Japan's emergence as a global leader on LGBT rights in recent years. Forcing people to undergo unwanted surgeries to obtain documentation is contrary both to Japan's human rights obligations and its growing reputation as a champion of LGBT rights.
Kanae Doi is Japan director, and Kyle Knight is a researcher in the lesbian, gay, bisexual, and transgender rights program at Human Rights Watch.