Some Freed, Some Not by Kazakhstan's Justice System
In July, Kazakhstan's courts kept several "uncomfortable" people behind bars while releasing a handful of others.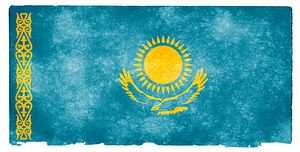 Mukhtar Dzhakishev's passionate speech about the flaws of Kazakhstan's justice system echoed beyond the courtroom in Semey where he awaited a decision on his plea for parole.
"The truth is not a disease: there is no vaccine against it and it is not infectious. The truth lies within each of us," Dzhakishev said, concluding with the hope that "the judge would make his decision based on the truth and the law."
Dzhakishev was arrested in 2009 and sentenced in 2010 for taking bribes and embezzling $670,000 during his tenure at state-owned uranium mining giant Kazatomprom. Several analysts and opposition activists have argued that his close relationship with ex-banker Mukhtar Ablyazov turned his fate. From an enlightened businessman capable of resurrecting the ailing uranium industry in Kazakhstan, Dzhakishev became an enemy of the state. 
On July 23, during a court appeal, after his powerful speech had made the rounds on social media, the judge dismissed Dzhakishev's request for parole. He now seems poised to spend his entire 14-year sentence in prison, despite ongoing pressure from both civil society and foreign politicians.
Some analysts said that Dzhakishev's case mirrors that of Iskander Yerimbetov, a businessman who was arrested in November 2017. Yerimbetov's sister, Botagoz Jardemaile, served as Ablyazov's lawyer and claims that the charges against his brother are an attempt to pressure her into testifying against Ablyazov. A group of 17 U.S. senators agrees with Jardemaile's version and last week signed an appeal to Kazakhstan's President Kassym-Jomart Tokayev to release Yerimbetov and dismiss the charges against him.
A partial sign of clemency came from the appeal to Talgat Ayan's trial in Atyrau, where he was accused of having organized a protest against the proposed land reform in 2016. In April 2018, Ayan was freed from prison, but the charges remained, as he continued serving his sentence on parole. On July 29, the charges against him were finally dropped. Max Bokayev, another prominent anti-land reform activist, remains behind bars in Aktobe.
On July 29, Ablovas Dzhumayev was released on parole. Dzhumayev had been serving a sentence for engaging in support for the banned Democratic Choice of Kazakhstan movement, whose leader-in-exile is Ablyazov. His wife, Aigul Akberdiyeva, was also arrested in December 2018. While the family remains under pressure and scrutiny, both Dzhumayev and Akberdiyeva are out of prison and home in Aktau.
As noted by Almaty-based International Bureau for Human Rights, the sentence against Vladimir Kozlov, who served almost five years in prison for allegedly inciting unrest in the oil town of Zhanaozen in 2011 as the leader of the opposition Alga party, ran its course. Kozlov was freed on parole in 2016 but that finally ended in July.
The journey of thorny trials continued in the southern city of Shymkent, where trade union leader Yerlan Baltabay was sentenced to seven years in prison on July 17 for embezzling union cash. A stringent new trade union law adopted in 2014 made it impossible for Baltabay's union to remain active, therefore exposing its leadership and members to pressure from the authorities.
In a letter to Tokayev, IndustriALL Global Union called for Baltabay's release.
"It is not too late for your government to redress this blatant violation of human rights and labor rights of Erlan Baltabay," Valter Sanches, IndustriALL general secretary, wrote.
The delicate case of Serikzhan Bilash, a human rights activist who heads the organization Atazhurt Yeriktileri, was first heard in court in the capital Nur-Sultan on July 29. Bilash was arrested in March on charges of "inciting discord." Atazhurt aims to defend the rights of ethnic minorities in China's Xinjiang region, where more than 1 million people of Turkic origin, including Uyghurs, ethnic Kazakhs, and Kazakhstani citizens, are kept in "re-education camps" under close surveillance.
"The Chinese authorities are prosecuting Serikzhan Bilash through the hands of the Kazakhs," Bilash said in a statement in court.
Currently under house arrest, Bilash risks a long prison sentence if found guilty by the court, in what would be a major blow to the advocacy for the respect of human rights for ethnic minorities in China's Xinjiang region.
Dzhakishev, Baltabay, and Bilash share little between them, and yet their court cases are all paragons of Kazakhstan's flawed judicial system, which seeks to punish "uncomfortable" figures who may question the status quo, either directly or by proxy.