Is Disaster-Prone Japan Facing Economic Derailment?
Following Typhoon Hagibis' trail of destruction, worsening natural disasters are taking a toll on Japan's economic outlook.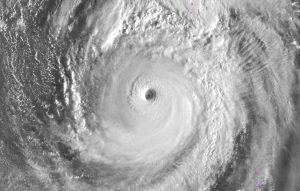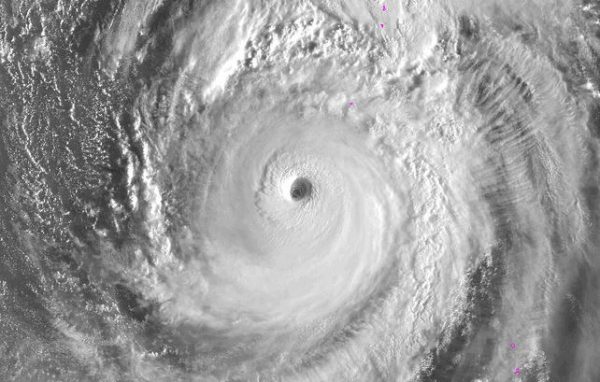 Last month, a spate of devastating typhoons battered Japan, prompting the government to prioritize economic stimulus measures to help bolster recovery and reconstruction. Prime Minister Shinzo Abe pledged to draw from a reserve fund containing 500 billion yen ($4.5 billion) to rebuild disaster-stricken areas, address economic damage to regional businesses, and improve disaster mitigation infrastructure.
Mega-typhoon Hagibis lashed eastern Japan in mid-October, killing 91 people with record-breaking hurricane force winds and flooding not seen in four decades. Japan is known around the world as a disaster-prone country. But as preliminary damage estimates trickle in, the Ministry of Agriculture, Forestry and Fisheries highlighted an alarming trajectory — Typhoon Hagibis is likely to be more costly than last year's deadly torrential rains and flooding that killed 155 people.
Typhoon Hagibis left a deadly message, giving high disaster risk areas a taste of the future as the globe temperatures climb. Businesses reported damaged to farmland, irrigation canals, roads, rice, and apple crops exceeding 130 billion yen. But when combining the devastation from Typhoon number 15, which swept through in early September, figures exceed 180 billion yen.
Japan's autumn foliage viewing peak has taken a hit, with some hot spring inns and hotels still cut off from access to essential spring water due to damaged pipes. Some mountain rail services in Nagano prefecture in central Japan remain suspended since landslides washed away core infrastructure.
To make matters worse, business trying to make a restart face an impending 4 percent hike on disaster insurance plans as early as January next year. Insurance payouts after two powerful typhoons have exceeded 2 trillion yen, which is said to have drained the emergency reserves of major insurers.
Since early October, the Abe administration has been on high alert looking for any signs of economic slowdown following the unpopular 10 percent consumer tax hike while at the same time concentrating on sustaining post-Olympic economic growth. But Typhoon Hagibis has prompted the government to shift its financial focus toward post-disaster recovery.
At a press conference last week, ruling party Secretary General Toshihiro Nikai pledged an extra 10 trillion yen to help boost the economy in order to tackle growing uncertainty about the state of the economy. He said, "The government cannot remove the public's anxiety without a large scale supplementary budget."
On a trip to Japan this week, International Monetary Fund (IMF) Managing Director Kristalina Georgieva praised the government's disaster prevention plan in response to Japan's economic vulnerability to climate change as an example the world should follow. She said that while the global economy is undergoing a slowdown, Tokyo is formulating a business plan that is expected to support domestic demand.
With natural disasters slowing domestic spending and disrupting exports, it's no shock Japan's economy contracted 1.2 percent during the third quarter between July and September.  Meanwhile, business confidence fell to an eight-year low following the tax hike and Typhoon Hagibis.