Social Media in Asia: A New Frontier for Mass Surveillance and Political Manipulation
Although stark across Asia, the rise of social media monitoring tools and disinformation campaigns is a global phenomenon.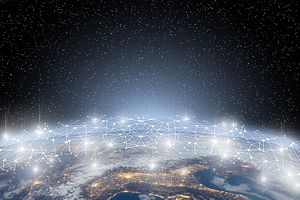 Social media surveillance programs are rapidly becoming ubiquitous, as an increasing number of governments look to monitor citizens online and stifle political dissent. 
Aided by dramatic advances in artificial intelligence and the declining price of surveillance technology, the practice is no longer limited to the most technically advanced authoritarian regimes.
In fact, according to Freedom House's annual Freedom on the Net report, 13 of the 15 countries in Asia assessed have introduced advanced social media monitoring programs between June 2018 and May 2019. 
As governments from Kazakhstan to the Philippines look to surveil their populations online, freedom of expression has been suppressed, democratic processes have been compromised, and human rights activists, journalists and opposition politicians have been tracked down and arrested for their online activity.
The sale of surveillance technology remains highly unregulated and, although China remains an influential actor across Asia, Russia and the United States have also aided governments in their pursuits of establishing sophisticated surveillance apparatuses. 
Despite the UN calling for a global moratorium on the sale, transfer and use of surveillance technology, the private surveillance commodity market looks set to continue to grow and, with regimes rapidly learning and adopting practices from one another, digital rights across Asia could still be threatened further. 
Kazakhstan's Bid For Digital Control 
In Kazakhstan — where internet freedoms dramatically declined over the past year — the government purchased an automated social media surveillance tool to monitor political discontent online, at a reported cost of $4.3 million. It was purchased in December 2018 from a company with links to Russia's Federal Security Service that has faced economic sanctions due to its alleged role in interfering in the 2016 U.S. election, according to the Freedom House report. 
Although the new technology has expanded the regime's reach, officials had monitored citizen social media accounts before. Earlier in 2018, for example, activist Ardak Ashim was charged with "inciting discord" because of her social media activity, according to Human Rights Watch. 
The new tools expand the regime's capabilities and, instead of requiring officials to monitor specific individuals, the state can now continuously monitor the social media activity of the population and automatically flag content that may be critical of the state. 
Earlier this year, the regime went further still and attempted to force all citizens to download government-issued security certificates to every device and browser. These certificates could intercept and decrypt all HTTPS traffic, allowing the regime to view exactly what was being searched for, and by who. 
The government had previously attempted a similar program back in 2015, and, like the earlier attempts, this year's program failed. Kassym-Jomart Tokayev, however, tweeted that the "test" was a success as it had "demonstrated the security of the information space of the Republic of Kazakhstan."
Despite being short-lived, fears remain that the regime will continue to search for new ways to clampdown on digital spaces and monitor citizens online.
Pakistan's War on "Hate Speech" 
In February 2019, Pakistan implemented a social media monitoring program "to combat extremist, hate speech and antinational content," according to the Freedom House report. As ever, vaguely defined notions of hate speech are often at risk of overreach, particularly at a time when press freedoms are increasingly under threat. 
There has also been evidence of large-scale disinformation campaigns on social media that spread messages supportive of the regime. In one such example, in July 2019, the hashtag #ArrestAntiPakJournalists began circulating online. 
According to a report by the Pakistani internet freedom watchdog, Digital Rights Monitor Pakistan, the disinformation campaign was "initiated to intimidate journalists who were critical of the ruling party's policies." The hashtag was often accompanied by hateful messages and manipulated information about journalists, dramatically undermining press freedoms. 
That these were able to flourish while the monitoring technology was in place dramatically undermines the idea that the tools were ever intended to create a more informative, inclusive and reliable digital space. Instead, it appears to have been implemented to restrict detractors, while allowing those it deems supportive to continue unabated. 
According to Reuters, Facebook also removed 103 pages, accounts and groups from Facebook and Instagram in July 2019 that were thought to be part of a network linked to the Pakistani military. 
The Facebook accounts, pages and groups had amassed over 2.8 million followers and were vocal in their support of the Pakistan while criticizing India.
Pakistan is certainly not the only country involved in the spread of disinformation. In fact, this week, a new report by EU Disinfo Lab, an NGO focused on researching disinformation in the EU, found evidence of over 265 fake local news sites managed by an Indian influence network. 
The pages were active in more than 65 countries and, according to the report, the campaign was "designed to influence the EU and the UN by repeatedly criticizing Pakistan."
Disinformation has been found to polarize public opinion, fuel tensions and increase the potential for violence. This is particularly true when influence campaigns are coupled with strict censorship policies and the erosion of press freedoms, which restrict the free flow of information. 
Without adequately addressing these challenges, finding common solutions and engaging in meaningful debate across divides will remain a distant hope. 
Bangladesh Acquires U.S. Training to Stifle Dissent 
In April 2019, Bangladesh's Rapid Action Battalion (RAB), a paramilitary arm of the police that focuses on anti-terrorism operations, travelled to the United States to receive training on "Location Based Social Network Monitoring System Software." 
RAB was tasked with monitoring social media platforms ahead of the December 2018 elections. According to a spokesperson for RAB, the technology was intended to be used "to monitor the evil propaganda and militant activities on the social media and bring the people behind these to justice." 
RAB, which has been accused of numerous grave human rights abuses, are reported to have been given 1.2 billion taka ($14 million) to purchase technology that would allow them to monitor social media platforms. 
The development came following a period of reform which included the passing of new legislation, such as the Digital Security Act, which introduced strict punishments for a variety of vaguely-defined digital activities.
According to Human Rights Watch, these new laws have been "used to target political opponents, journalists, internet commentators, and broadcasters." 
In one such instance, on January 1, 2019, Hedait Hossain Molla, a correspondent for multiple newspapers, was arrested by plain clothes police officers for reporting on what appeared to be voting inconsistencies during the election.
He and another journalist were held under the Digital Security Act which, among its provisions, outlaws the publication of content that may be responsible for "tarnishing the image of the nation."
In Bangladesh, therefore, vaguely defined draconian laws, combined with social media monitoring programs, have been used to root out dissent and stifle freedom of expression.
What is more, despite the United States' avowed respect for human rights around the world, it now appears evident that they have collaborated with a known human rights abusing organization and directly facilitated the decline of digital rights in Bangladesh. 
Without greater attention placed on uncovering the global distribution of such surveillance technology, digital authoritarianism is only likely to rise and, with it, human rights standards across Asia are prone to declining further.
The Philippines' Long History of Tackling Propaganda
The Philippines have similarly benefited from warm relations with the United States. In September 2018, officials traveled to the United States for training on how to develop a new social media monitoring unit. 
The introduction of social media monitoring technology was justified by the need to combat disinformation, hate speech and extremist content. However, the Philippine government's continued attacks on civil liberties has left Freedom House skeptical of their true motivations.
As is written in the report: "The Philippine government's broad labeling of critical journalists and users as terrorists suggests that monitoring efforts will extend far beyond any legitimate security threat." 
Issues of proportionality, accountability and transparency are essential in establishing adequate safeguards for freedom of expression and human rights online. However, as terminology surrounding disinformation and extremist content remains vague, the potential for deliberate manipulation to suit the ruling party's agenda remains prevalent.
The Philippines has a long history of tackling disinformation, propaganda and foreign digital interference. Just this week, Cambridge Analytica whistleblower, Christopher Wylie, spoke of how the country had been the perfect "petri-dish" for experiments that would later be deployed to target U.S.voters during elections. 
He told Rappler that this process, whereby companies based in the United States travel to the Global South and experiment with new techniques of information control and resource extraction, mirrored that of colonialism. 
"It's the classic problem that colonialism always has. You have powerful white people from the West going into a country that is less powerful or less rich, going in and exploiting resources," he said.
The spread of disinformation and surveillance techniques across borders has undoubtedly been encouraged by states such as the United States and Russia through their continued support of regimes looking to establish digital control over their populations. 
The result is the steady decline of global norms and standards that were once designed to protect individuals' rights online. 
An Issue that Requires an International Response
A great deal of attention has been placed on China's role in spreading digital authoritarianism throughout Asia and the rest of the world in recent years, and often for good reason. However, as recent developments demonstrate, both the United States and Russia have also been active in the region and played a vital role in the diffusion of repressive technologies and expertise.
Social media monitoring tools and disinformation campaigns do not occur in a vacuum. Instead, they form part of an expanding arsenal of tools which have the capacity to erode meaningful political and civic participation. 
When combined with draconian laws that deploy terms that are open to manipulation, as well as sustained attacks on press freedoms, regimes can suffocate public discourse and suppress citizens' rights to information. 
This has been particularly true during elections, when governments are at greatest risk from external challenges, making them particularly prone to pursuing large-scale surveillance measures and launching disruptive disinformation campaigns.
Although stark across Asia, the rise of social media monitoring tools and disinformation campaigns is a global phenomenon. To challenge it requires global solutions which, like the flow of technologies of repression, cross divides, borders and cultures. 
Samuel Woodhams is a researcher at the digital privacy group and VPN comparison website, Top10VPN. He writes about the intersection of politics and technology, and has recently written for Al Jazeera, Deutsche Welle, CNN, Just Security and World Politics Review, among others.