US Approves Sale of 5 C-130J Super Hercules Aircraft for New Zealand
The C-130J will replace New Zealand's C-130H aircraft.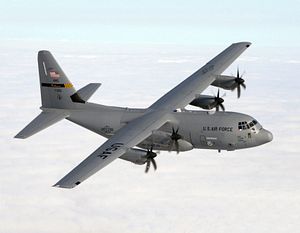 The United States has approved a possible sale of five Lockheed Martin C-130J Super Hercules military transport aircraft to New Zealand, the U.S. Defense Security Cooperation Agency (DSCA) announced on Wednesday.
The possible Foreign Military Sale would have an estimated cost of $1.4 billion, DSCA said in a press release. U.S. lawmakers were notified of the approval of the possible sale on Wednesday as well.
"This proposed sale will support the foreign policy and national security of the United States by helping to improve the security of a major ally that is a force for political stability, and economic progress in the Asia-Pacific region," DSCA noted in a press release.
"The proposed sale will improve New Zealand's capability to meet current and future threats by enhancing its current airlift capability," the release added.
The proposed sale would include five C-130J aircraft along with their associated support equipment, including engines, navigational systems, communications systems, sensors, flares, decoys, and computers.
"This purchase also includes sensors and performance improvements that will assist New Zealand during extensive maritime surveillance and reconnaissance as well as improve its search and rescue capability," the DSCA release noted.
"Additionally, the extra cargo capacity and aircraft performance will greatly increase New Zealand's Antarctic mission capabilities while simultaneously increasing safety margins."
New Zealand's 2019 Defense Capability Plan, released earlier this year, underscored the replacement of the Defense Force's C-130H Hercules aircraft.
"The C-130H Hercules are among the most Pacific orientated capabilities of the Defence Force, and are crucial to transporting New Zealand Defence Force people and equipment to operations around the region, including areas of high risk, or those which have limited accessibility for other aircraft," the Defense Capability Plan noted.
"The C-130H Hercules will be replaced within the next five years, ensuring that this vital capability is maintained for decades to come," the document also noted, underscoring that the replacement was one of the "highest priority" objectives under the Defense Capability Plan.
As a result of New Zealand's ongoing operation of the C-130H, the U.S. assessment noted that Wellington would have "no difficulty absorbing" the C-130J into its inventory.
The C-130J has been produced since 1996 and is currently operated by a number of U.S. allies and partners around the world. In the Asia-Pacific region, Australia, Bangladesh, India, and South Korea operate the C-130J.
The C-130 family of transport aircraft has been in production for decades. The C-130J, the newest version of the aircraft, is updated with digital avionics, facilitating crew operations, and improved turboprop engines.