What's Next for Cambodia's Opposition Politics?
After a big week for the country's opposition, a look at what may lie ahead for it as well as Cambodian politics more generally.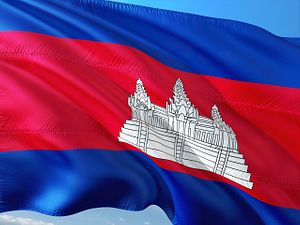 The past week has marked a big week for Cambodia's opposition politics, and yet another test of how Cambodia's Prime Minister Hun Sen, who has been in his position since 1985, continues to navigate the country's power dynamics in order to prolong the grip of power he and the Cambodian People's Party have had on the Southeast Asian state.
On November 10, Kem Sokha, the leader of the now-dissolved Cambodia National Rescue Party (CNRP), was released from house arrest after more than 26 months in detention. This came less than 24 hours after Sam Rainsy and other exiled CNRP grandees failed in their much-anticipated march back into Cambodia, during which, Sam Rainsy claimed, massive public protests would either force the dictator to the negotiating table or to resign.
But with Kem Sokha now allowed to travel freely in Cambodia (though still banned from leaving the country or publicly discussing politics) and Sam Rainsy with little chance of returning to Cambodia, it has all the hallmark of a Hun Sen ruse. It is likely that Hun Sen will give time for Sam Rainsy's return to collapse (giving time also for the "coward" and "liar" barbs to stick) and will then move to create some space for Kem Sokha in politics. Kem Sokha's treason charges were always considered spurious, and Hun Sen was only detaining him for so long in order to wait for the most perfect moment for his release.
That his "release" from house arrest happened to come just weeks before the European Union is set to publish its preliminary report on the situation in Cambodia – which may eventually lead Brussels to remove Cambodia from its preferential Everything But Arms (EBA) trade scheme, on which much of the country's export-drive economy relies – likely indicates Hun Sen is now moving quickly to rectify the international problem he created, too.
Hun Sen will also likely soon issue a pardon for Kem Sokha and he will be allowed to reform the CNRP – just as the West demands. But, all the while, Sam Rainsy and his supporters won't be allowed to return to Cambodia, thereby physically dividing a party long divided between the two leaders' factions. (A reformed CNRP will then have three years in the wilderness before the next general election, in 2023).
Kem Sokha will likely face an unenviable choice: salvage what's left of the CNRP but without the input of Sam Rainsy and his team (which will defang much of the party's popular appeal) or remain loyal to Rainsy and give up the opportunity. Sam Rainsy will have an even harder choice. Will he put his own ambitions aside so that Kem Sokha can attempt to reform the CNRP? How would the Cambodian people respond if they knew there was a chance to resurrect the CNRP, but it was given up because some leaders couldn't acquiesce to losing their place in it?
Hun Sen knows there is a scenario in which the opposition party can be routed from the inside, and appears to be pursuing it. The increasingly slathering pro-CPP newspaper Khmer Times can be trusted to parrot what prominent ruling party politicians are thinking, and an editorial published on November 13 informs us that "Sam Rainsy is being marginalised within his own group. Kem Sokha and his supporters have lost trust in Sam Rainsy… A new face and era for the opposition party in Cambodia is crystalising, likely to be led by Kem Sokha's faction." "If Kem Sokha is rationale and pragmatic, he could save the future of his political party," it added. "[But] he needs to keep Sam Rainsy at bay."
To be sure, one should not overestimate Hun Sen and the CPP's ability to manipulate the opposition and control the future trajectory of Cambodian politics. While he is one of the world's longest serving leaders, support for the CNRP has been rising in recent years. And in moving to finish off the opposition party over the past few years, Hun Sen may have made one of the biggest mistakes of his career in both narrowing the space for future political compromises domestically and failing to anticipate the forceful response from international actors such as the United States and the European Union. These mistakes may be rooted in other domestic dynamics, including the extent of factionalism within the CPP and Hun Sen's own dynastic succession.
Nonetheless, the evolution of Cambodia's opposition dynamics and how they play into power politics in the Southeast Asian state will continue to be important to watch in the next few months. As this past week has shown, while the fundamental forces at work may remain generally the same, there will likely be no shortage of twists and turns along the way as well.