2 Books Showcase How to Write on India (Or Any Other Country)
It is easy to turn the subjects of stories into objects. These two books on India are excellent examples on how to avoid this.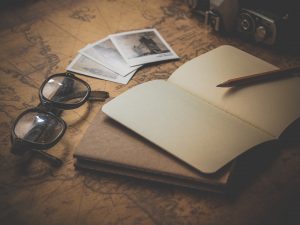 December 26, 2019, will mark 15 years since the tragic events of the 2004 Boxing Day Tsunami, when scores of lives were lost in Southeast and South Asia, and even in East Africa. I do not wish to make this account personal – it suffices to say that I was in Kerala, south India, when the tsunami hit, and was lucky to survive when so many others did not. One of the scenes I witnessed gave me a lot to think about and will serve as an inspiration for this text.
We were in Kerala's backwaters at that time and soon after the wave hit all the available boats on the channel were sent to evacuate families living on the strip of land between the sea coast and the backwaters. The women and children were transported across the channel to the inner bank first, but in those initial moments nobody knew exactly what had happened. As the evacuated families sat wailing, waiting for their husbands and fathers to come, not sure of their fate, a French journalist started to walk among them and shoot photographs of them from a close distance, with the focus on their crying faces, without talking to them or even asking for permission. He immediately decided, he told us, to continue with this subject and devote the next days to cover the tsunami story.
I was a student in Delhi at that time and it took me five years to start writing about India. When I did, the memory of that photographer kept coming back to me. I kept thinking: is my attitude any better than his? Like him at that time, I am now making a living covering events in India. Didn't, for instance, my text on exorcisms in an Indian temple cross boundaries in a similar way? What can I do to make sure my texts are not like his work – photographs of anguished faces taken without permission or even talking to people?
Photos are not texts, obviously, but the general process of turning the subjects of a story into objects is similar. I have decided not to include negative instances here. Instead, I have finally realized that the best way to write this piece is to pick few books on India that, in my opinion, are some of the best examples of how we can cover India. My caveat is this: I am considering only those works that deal with very difficult, sensitive topics, when not crossing those invisible lines is extremely challenging.
My two choices are: Anurag Tripathi's Dera Sacha Sauda and Gurmeet Ram Rahim: A Decade-Long Investigation and Mayank Austen Soofi's Nobody Can Love You More: Life in Delhi's Red Light District. Tripathi's work covers the unbelievable story of Gurmeet Ram Rahim, a crook who managed to steal the position of a holy man and kept ruling his religious center for years, like a state-within-a-state. Shielded by blind faith, he was doing whatever he wished, including raping his women devotees. The title of Soofi's book, in turn, says it all. I have picked only two books (and guess what? They both happen to be written by Indians) only due to the paucity of space – I am not saying there aren't dozens and hundreds of other ones I could refer to here.
These, for me, are the main takeaways from these positive examples:
No good research is quick. You can't just shoot a photograph at close range and make a story out of it. Mayank Austen Soofi spent three years virtually living with the prostitutes at Delhi's GB Road, a red light district, and covering their lives. Tripathi's investigation lasted 10 years – and took into account the earlier work of other journalists (including one that was murdered for his attempts to uncover the truth).
Treating the subjects of the story as humans — not below and not above, but just humans. This is how Soofi's book begins: 'Take Sushma. No single cataclysmic events changed the progression of her life. […] Sushma is not extraordinary. She shivers in winter and catches fevers during the change of seasons. She buys vegetables in the evening and smokes 502 Pataka Beedi while cooking. She makes love and makes money." Soofi's heroes are not some lofty angels of sex men would dream about, neither they are damned as devils of immorality. They are just people, like us, and this one of the main conclusions of Soofi's account.
Making the people speak; making the subjects of the story its heroes, not its objects. Anurag Tripathi and his colleagues risked a lot, clandestinely researching a fake holy man, who, in fact, behaved like a political strongman and a mafia don. But those that survived Gurmeet Ram Rahim's horrible deeds – rapes and body mutilations – risked even more by taking to journalists. Tripathi recognized that his informants are the heroes of the story, not him. Some accounts are written in the "I-me-mine" style: a journalist or a researcher (yes, it often happens to academics as well) sometimes focuses on the hardships he/she had to go through to complete his work. Later it looks as if the author did not realize that the people he was covering went through much worse – and the text should be written from their, not the author's perspective. Tripathi's book is a great example of how to avoid this trap. There is little on what the author felt and thought – unless it is needed to explain his perspective of the story – and a lot of what the heroes of his story were feeling and thinking.
Revealing one's own approach. At the same time, however, an author needs to be sincere with himself, with the readers, and with the people he is researching. It is important to share what the author was assuming and trying to achieve, what questions he wanted to ask – and which he asked – and whether he knew what consequences these questions may cause. Both Tripathi and Soofi share much of this.
Not asking questions we would not like to be asked ourselves. This is perhaps the best equivalent (in written pieces) of not taking photographs of faces without permission – and also the biggest challenge. Mayank Austen Soofi admitted he was interested in the sexual life of the women of GB Road, but he decided it would be unfair to ask them about it: "I'm curious but I cannot ask these questions. I would be uncomfortable if someone showed curiosity about my sex life." Thus, his book is a rarity: it covers the life of prostitutes while hardly ever talking directly about sex. Many sensation-seeking journalists would perhaps consider this a research failure, but this precisely what I consider the author's success. All of us who live off writing about people – journalists, academics, or any other writers – should ask ourselves this question: if somebody were to research our lives, would we like to be asked the questions we are asking others?
Avoiding generalizations and essentalizations. Tripathi uncovered a cruelty of a single holy man but does not declare that all, or most, Hindu holy men are like this, or that all Indian believers have such an unshaken faith in their religious leader. Mayank Austen Soofi avoided any musings on the conditions of prostitution everywhere in India, much less the world; instead, he writes about this particular place and these particular women. In Soofi's own words: "I'm perhaps trying to capture the ordinariness of their extraordinary lives."