Asia Reassurance Initiative Act: Framework for a US Indo-Pacific Strategy?
ARIA provides a comprehensive framework for U.S. policy and strategy in the Indo- Pacific region.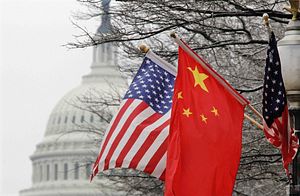 On December 21, 2019, the U.S. Congress passed the State and Foreign Operations, and Related Programs Appropriations Bill. This legislation contains $2.5 billion to implement the Gardner-Markey Asia Reassurance Initiative Act (ARIA).
Congress' approval of funding for ARIA is a highly significant development. ARIA provides the legislative framework for the development of a long-term and comprehensive Indo-Pacific strategy by the Trump administration.
First, ARIA compliments the U.S. National Security Strategy (2017), National Defense Strategy of the United States (2018), and U.S. Indo-Pacific Strategy (2019). It also sets new U.S. priorities and initiatives in the Indo-Pacific, particularly the promotion of democracy, civil society, human rights, rule of law, transparency, accountability, and cooperation to combat cyber security threats.
Second, ARIA mandates annual reports by the U.S. Government and its agencies in seven areas: sanctions on North Korea, negotiations with North Korea on ballistic missiles, counterterrorism in Southeast Asia, intellectual property protection in China, engagement with the Association of Southeast Asian Nations (ASEAN), participation in the Lower Mekong Initiative, and support for human rights defenders in the Indo-Pacific.
Third, ARIA mandates that the Trump administration develop strategies in five priority areas: trilateral security cooperation between the United States, Japan and South Korea; Indo-Pacific diplomatic coordination with allies; comprehensive Indo-Pacific energy policy; promotion of human rights, democracy and good governance; and threats from North Korea.
However, ARIA contains at least four provisions that are likely to clash with President Donald Trump's personal predilections.
First, ARIA calls on the Trump administration to engage with ASEAN as the premier "problem-solving regional architecture." In 2019, Trump and Secretary of State Mike Pompeo failed to attend the annual ASEAN-United States leaders' summit as well as other ASEAN-related meetings. As a consequence, only three ASEAN states sent their heads of government to the leaders' meeting. Trump tried to make up for his no show by inviting ASEAN leaders to the United States in 2020 for a special leaders' meeting. It remains to be seen if ASEAN can rearrange its busy schedule to suit Trump's convenience. Trump is unlikely to attend the 2020 ASEAN-United States leaders' meeting usually scheduled in November because U.S. elections will be held on 2nd of that month.
Second, ARIA endorses U.S. participation in multilateral approaches to address a number of issues including energy, natural resources and trade. The Trump Administration shows no inclination to do so, particularly on trade issues.
Third, ARIA strongly supports United States participation in and high-level use of the Asia Pacific Economic Cooperation (APEC) forum and the East Asia Summit to pursue U.S. economic objectives in the Indo-Pacific. Trump failed to attend the APEC leaders' meeting in 2018 and the East Asia Summit meetings in 2018 and 2019. He did attend the APEC leaders' meeting in Vietnam in 2017 but argued the case for bilateral trade agreements with the United States. ASEAN and other states responded by agreeing to set up a multilateral Comprehensive and Progressive Trans-Pacific Partnership.
Fourth, ARIA strongly advocates placing American values – democracy, human rights, good governance and the rule of law – at the heart of U.S. diplomacy. ARIA expresses concern about the rule of law and civil liberties in six countries (Cambodia, China, North Korea, Laos, Thailand and Vietnam) and "unacceptable human rights developments" in China, Myanmar and the Philippines. ARIA currently restricts the use of U.S. funds for specific programs in the Philippines and Myanmar.
Trump has seemingly undermined ARIA's intent by informing Cambodia that the U.S. does not seek regime change. Trump personally invited Prime Minister Hun Sen to attend a special U.S.-ASEAN leaders' meeting in the U.S. Cambodia, facing the lifting of preferential tariffs by the European Union for outlawing the opposition, immediately accepted.
The Trump administration is presently courting Vietnam, Thailand, and the Philippines as potential strategic partners in its Indo-Pacific strategy. This creates tension with ARIA's promotion of democracy, human rights, good governance, and the rule of law.
ARIA provides a comprehensive framework for U.S. policy and strategy in the Indo- Pacific region. ARIA's requirement for specific strategies to address special issues of concern and mandated annual reports on progress made is a good example of the U.S. Congress exercising oversight over the Executive branch. However, President Trump's track record of going off the rails if he becomes seized by a particular issue suggests that the reassurance offered by ARIA could be overridden or undermined at any time.