Is Australian Media Biased Against China?
Increasingly fierce competition in Australia's media sector contributes to sensationalist reporting on China.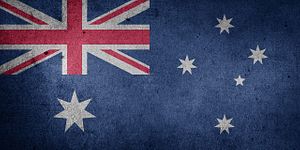 When the Melbourne-based Herald Sun termed the recently emerged novel coronavirus as a "Chinese Virus" causing "Pandamonium" in the illustration for its headline story on January 29 2020, it instantly sparked protest in the Chinese Australian community. Within ten days, 74,000 people had signed an online petition demanding the newspaper to apologize for this "downright offensive and unacceptable race discrimination." This could serve as another example of the "skewed position from [Australia's] media" as argued by an earlier commentary in The Diplomat, which also pointed out that "In 2019, China's image in Australian media outlets took a noticeable turn for the worse."
It is first important to note that growing negativity in China-related coverage by Australian media is not something new: it started long before 2019, with several conspicuous inflection points when controversy over a China-related matter was becoming particularly emotional. Such sentiment was alive when Chinese investment in Australia started to become substantial and heavily concentrated in its prized mining sector starting in 2005. Chinese interest later shifted to sectors of no less importance, such as agricultural land and infrastructure like ports and power grid. Allegation of ill intentions behind Chinese ownership — and therefore control — of Australia's economic and security assets frequently made headlines. Beginning in 2014, such anxieties were no longer restricted to business pages but became instantly relevant to everyone: since then, Chinese nationals have been constantly blamed for pushing property prices to record highs by snapping up houses in Australia. In fact, this has been acknowledged as the main driver behind mounting concern over Chinese investment in Australia in Lowy Institute's annual polling. The proportion of respondents agreeing that the Australian government is "allowing too much investment from China" surged from a consistent 56-57 percent between 2010-2014 to 72 percent in 2018.
Even this latest turn toward negative narratives didn't start in 2019 but arguably in late 2017, when topics of controversy moved to include the South China Sea, the Belt and Road Initiative, Australia's strategic choice (or not having to choose at all, as some strategists have argued) in the face of China's rise, and alleged Chinese interference into Australian politics. 2019 would stand out, however, for a drastic increase in the number of reports on China. For example, media monitoring company Streem wrote in late September of last year that "there has been a sharp spike in reporting about China" during the examined period between January 2018 and August 2019. The period from June to August 2019 witnessed a record high in China stories, with August 2019 seeing more than double the number of stories compared to August 2018.
While the U.S.-China trade war and turmoil in Hong Kong largely contributed to the surge, a trend that perhaps could be observed in other countries as well, Australian media's heightened interest in China across a longer time span is certainly evidence for the growing integration of the two economies, much of which now involves people-to-people exchange like the wine and dairy trade, overseas students, and tourism. The increasing negativity of China-related stories, on the other hand, reflects growing dissent between the two countries on important issues and Australia's growing anxiety and debate over its policy choices in the current global situation.
We would run the risk of an over-simplistic analysis, however, if strategic differences were seen as the only factor in these trends. Notably, for several years now,  growing negativity has been observed in media coverage of other topics as well, including and perhaps particularly domestic issues. For some of the worst cases, the trend even borders on a violation of journalism ethics. BuzzFeed (Australia) was sued for defamation for allegedly "slut shaming" a federal MP after it an article published in mid-2018 that portrayed the MP as a "slut" and "sexually perverted," without contacting her for response. In early 2019, 36 journalists and media companies, covering many of Australia's major outlets, were summoned to court for their reporting on the conviction of Cardinal George Pell on child sex abuse charges (and thus alleged breaches of a suppression order).
Ever-more sensational choices of stories, perspectives, titles, and presentations — and less meticulous fact-checking — has been sadly observed by not only news consumers but also media scholars. According to the 2019 Reuters Institute Digital News Report, 44 percent of the Australian respondents think Australia's "news media take too negative a view of events – giving Australia the second-highest rate among advanced economies, just behind the U.K. (47 percent), and above the 38-country average of 39 percent.
This is why the trend of news "negativity" should be examined, perhaps more importantly, against the backdrop of fundamental changes in Australia's media sector. For a long time, Australian media industry was under a cross-ownership restriction (the "two out of three" rule) and dominated by two major groups: News Corp and Fairfax. As online news and social media gain ground in Australian news consumption, like many other countries, traditional media have found that, in addition to fierce competition among themselves, they now have to fend off social media moguls like Facebook and Google, who have been the largest beneficiaries of digital advertising, as well as public-funded outlets like the Australian Broadcasting Corporation (ABC).
It was against this backdrop that the hard-lobbied Broadcasting Legislation Amendment Act 2017 was finally adopted by the then-Turnbull government in late 2017. Similar to what happened in the United States after the FCC eliminated its cross-ownership ban, Australia's media reform opened the door to acquisition and consolidation and subsequently reshuffling, reorganization, and downsizing. As the 2019 Digital News Report acknowledged, "The Australian media landscape has been through 12 months [ending January 2019] of upheaval marked by takeovers, closures, job losses…" Moreover, even the public-funded ABC, amid criticism from the Liberal Coalition government, saw its funding slashed, which will continue to leave job losses a real danger.
While debate over media reform tends to focus on the diversity of voices, little attention has been given to the pressure felt by journalists, columnists, editors, and producers amid the huge uncertainty of their career prospects. It is this urgent need to survive in a bad time that has pressured journalists and editors to opt for more sensational stories and titles to attract eyeballs. In fact, the negativity seen in Australian media's coverage of China may have already become a loud and defining feature for media outlets covering various topics across the world. As a case in point, the Reuters Institute for the Study of Journalism has been conducting annual surveys across the world since 2012 and asked the negativity question only in its most recent survey in early 2019, feeling the need to capture what may have been a universal shift.
Dan (Diane) Hu lectures on and researches China-Australia relations at Beijing Foreign Studies University. She is Deputy General Secretary of the Chinese Association for Australian Studies and Deputy Director of the Australian Studies Centre at BFSU.