Uzbekistan Appears to Settle on Observing the Eurasian Economic Union
Tashkent has lined up its rationale and settled on a narrative for cooperation with the EAEU.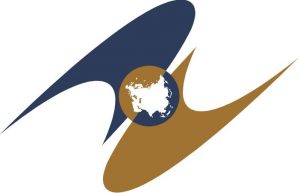 Uzbek officials have come close to clarifying Tashkent's status with the Eurasian Economic Union (EAEU). Following President Shavkat Mirzuyoyev's ambiguous statement on January 24, during his annual state-of-the-union address, that Tashkent was looking into "cooperation" with the EAEU, rumors spread that Uzbekistan would settle on observer status initially instead of full membership.
In February, we saw closer confirmation of that. Nematov Akramjon, the first deputy of the Institute for Strategic and Regional Studies under the President of the Republic of Uzbekistan, published a comprehensive article on February 19, 2020, entitled "Detailed study before accepting the 'game rules.'" The article represents the most extensive presentation of the government perspective on the issue published so far; and therefore, is worth studying closely. Some of Akramjon's arguments are not new and have already been voiced by Mirziyoyev, but other statements within the article are novel. 
Nematov calls for Uzbekistan's participation as an observer, a status that will allow the country to study the opportunities the organization could offer. According to him, Uzbekistan as an emerging global player, as well as the evolution of events inside the country in the past three years, led the administration to take a pragmatic decision to participate in regional cooperation. Furthermore he contends, the EAEU could serve as a door to additional economic cooperation opportunities and furthering the country's economic development is possible with integration processes. Additionally, as a part of EAEU, Uzbekistan is an economically modern and a global player. 
Nematov outlined five areas which will economically benefit Uzbekistan. These areas are important to take note of given that Uzbek officials will likely recycle these facts in the near future as they attempt to justify Uzbekistan's observer status and possibly later membership.
The first argument is that Uzbekistan is in search of markets for its products and the majority of its trade partners are EAEU members. Trade with EAEU countries has increased during the 2016-2019 period by 60 percent and is projected to grow further. Second, Uzbekistan, as a part of a larger market, will become more attractive for investors who will consider it a launchpad to the markets of other EAEU countries. Third, Uzbekistan will benefit from reduced transportation costs through the EAEU countries, where it currently moves 80 percent of its goods. According to estimates, $220 million can be saved, and its transit capacity could be increased from 7 million to 16 million tons. Fourth, EAEU membership can bring relief to 2.3 million Uzbek migrants working in EAEU countries (mainly Russia and Kazakhstan). Fifth, prices for the up to 400,000 tons of crude oil that Uzbekistan imports each year from the EAEU countries, could go down.
Most of Nematov's numbers have also been cited by Mirziyoyev in the past several months; they came from a group of economists at the Center for Economic Research and Reforms (CERR), a think-tank tasked by Mirziyoyev to prepare the economic analysis of Uzbekistan's EAEU membership. Earlier this year, CERR published the results of industry-by-industry analysis. Nematov's five arguments were the major points from that study.
Nematov's article clarifies Uzbekistan's observer status as the first step in cooperation with the EAEU. As the title of his article suggests, Tashkent aims to study the organization from inside before negotiating its way into membership. Nematov's article also indicates that in addition to politicians lately defending Uzbekistan's choice to become close to the EAEU, Uzbekistan's top two think-tanks are backing arguments about the benefits of the union. The numbers of saved future dollars and of increased trade will be used in arguments over and over in the coming months to present and prove the case in favor of observer status and possibly membership both in the domestic and international arena.