China and India Top Asian Military Spending, Figure in World Top 3 With US
The two Asian giants took the second and third place in global defense spending for the first time.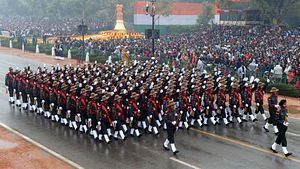 China and India led the Asian region in military spending in 2019, according to new data for the year from the Stockholm International Peace Research Institute (SIPRI).
The two countries were the second and third largest military spenders after the United States in 2019, with China spending an estimated $261 billion last year and India an estimated $71.1 billion. 2019 marked the first year that India and China figured among the world's top three military spenders in SIPRI's database.
The Chinese budget increase, as computed by SIPRI, represents an estimated growth of 5.1 percent. India's year-on-year growth, meanwhile, amounted to 6.8 percent. Outside of China and India, Japan and South Korea were major military spenders in Asia. Tokyo spent $47.6 billion in 2019 and Seoul spent $43.9 billion. According to SIPRI's data, military spending has risen continuously in Asia since 1989.
The continued trend in heavy military spending among Asia's military powers comes amid a broader upward trend in global defense spending. 2019 amounted for the largest annual increase in defense spending worldwide since 2010. Together, all states spent around 2.2 percent global GDP on defense-related expenditures — a 7.2 percent increase in aggregate over the 2010 figures.
Elsewhere in Asia, upward trends in spending continued as well. Southeast Asian states, for instance, posted a combined increase of 4.2 percent in their total spending on defense, amounting to a total of $40.5 billion.
The United States, which remains an active military power in the Asian region, remained at the top of global military spending by a large margin, accounting for around 38 percent of global spending. Under the Trump administration, the U.S. military budget has grown. In 2019, the American budget grew by 5.3 percent to $732 billion.
SIPRI's new data for 2019 military expenditures comes amid widely expected contractions in defense spending in Asia and worldwide due to the fiscal effects of the COVID-19 pandemic, which has required many states to undertake emergency public spending on social welfare and business relief programs.
For instance, Thailand and South Korea have both cut their defense budgets for the upcoming year. Bangkok is expected to cut next year's budget by some 8 percent from its 2019 spending and Seoul is expected to cut spending by 2 percent.
Overall, $1.917 trillion was spent in 2019 worldwide on military expenditures. Ongoing defense budget growth in China and the United States, though likely to suffer a hit from COVID-19-related austerity, may recover as the two countries intensify their competition.
Estimates of Chinese defense spending vary considerably from official Chinese government data. The official U.S. Department of Defense estimate last year was that Beijing spent more than $200 billion on its defense spending.