Fed Up Kyrgyz Forge Ahead with Online Protests
What should we make of a new digital flashmob that channels widespread discontent with Kyrgyzstan's government?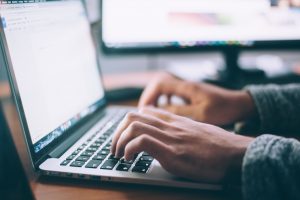 The most recent digital "flashmob" making the rounds on Kyrgyz social media has a simple message: "I'm fed up." After two months of lockdown and social distancing measures to slow the spread of COVID-19, it wouldn't be too surprising for the hashtag — #tajadym, which in Kyrgyz translates as "I'm bored" or "I'm sick of this" — to be a symptom of cabin fever. Instead, the digital demonstration reflects people's anger and disappointment with the sorry state of the Kyrgyz state.
The pandemic has laid bare the contradictions in the priorities of Kyrgyzstan's governing class. The virus has dominated the local media cycle (as it has globally), yet state actors have struggled to deliver aid to families holed up in cramped apartments. Esen Rysbekov, a Bishkek resident who started the #tajadym flashmob, pointed out to Azattyk, RFE/RL's Kyrgyz Service, that it was informal networks led by activists in Kyrgyzstan and abroad that emerged to collect and distribute aid across the country. Although the government struggled to protect and care for its citizens, parliament somehow still had time to push through a reading of a law that would harshly curtail NGO activities. People are tired of the contradictions. 
Several hundred posts circulating on Facebook, Twitter, and Instagram tagged with the #tajadym hashtag include grievances big and small. If Begish rapped about it in his new song, people have mentioned that they are "fed up" with it. Posts decry corruption, migration, incompetent leadership, unjust courts, regional nepotism, violence on Kyrgyzstan's borders, massive debt, and politicians' empty promises. 
Not everyone has had enough, and not everyone agrees that this digital flashmob is the best way to organize frustration.
The first thread of criticism is that #tajadym is purely negative; by complaining about what the government isn't doing while failing to offer up a coherent alternative, #tajadym is an aimless cause. Second, some have drawn on a growing literature across the social sciences about the efficacy of online protest and virtual civil society to suggest that #tajadym is ill-suited to effect any real change. 
There's nothing particularly novel about these criticisms, though, just as the guiding sentiment behind #tajadym is not exactly new. The #tajadym posts echo pop culture and previous protest movements, specifically the #reaktsiya demonstrations that took place in Bishkek last November and December. 
#Reaktsiya followed a bombshell investigative report exposing a massive corruption scandal in Kyrgyzstan's customs service. But #reaktsiya was about more than just the specific corruption scandal; organizers made it clear that they had no particular political ambitions and no specific agenda. Similarly, Rysbekov has made very clear that he does not intend to get into politics.
As those who've gone viral through #tajadym draw a line at getting involved in "real" politics, "real" protests — that is, face-to-face and taking place in public settings — have been struggling in Bishkek. Kyrgyzstan's cities have been slowly loosening their state of emergency restrictions, in place for more than two months. On May 22, a handful of human rights activists picketed the White House, the presidential office building in central Bishkek, in protest of a new law that would make it very difficult for NGOs to operate. The next day, three citizens gathered on Ala Too Square to demand protection of human rights. 
With the restrictions on movement being lifted in waves, it's not entirely clear whether police intervention reflects an authoritarian desire to control public messaging or is a justified public health measure — but the low turnout nevertheless emboldens a harsh response that will receive little attention from traditional media. In a way, pushing through with "real" protests could be counterproductive. 
As the #tajadym flashmob gains traction, it not only offers an outlet for Kyrgyzstanis frustrated with what their government can offer them. It also stands as an important reminder for more attention to the nuances between and respective advantages of online and offline organizing. People are "fed up," something that can't be ignored just because the sentiment is conveyed as a hashtag or meme.