Japan Protests China Coast Guard Harassment of Fishing Vessel Near Senkaku Islands
China Coast Guard ships chased a Japanese fishing vessel, Japanese authorities said.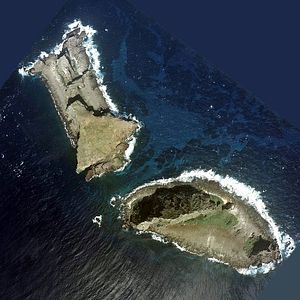 The Japanese government has filed protest with China after a fishing boat in the waters around the Senkaku Islands in the East China Sea was harassed by a China Coast Guard vessel last week, Japanese Chief Cabinet Secretary Yoshihide Suga said on Monday.
According to Suga, the Chinese vessel pursued a Japanese fishing boat near the East China Sea islets, which are administered by Japan, but claimed by China as the Diaoyu Islands. Chinese coast guard vessels patrol the area, drawing a reaction from Japan. The Japanese side protested the incident over the weekend.
"In order to prevent the incident from affecting [Japan-China] cooperation, we strongly urge positive action from the Chinese side," Suga said. Relations between Tokyo and Beijing have slowly improved in recent years after a particular nadir over their territorial dispute between 2012 and 2015.
According to Japan's Kyodo news agency, last week's incident took place after two China Coast Guard vessels left Japan's territorial waters around the Senkakus. Territorial waters are defined as a 12 nautical mile zone extending from the baselines of the islands.
According to the Japan Coast Guard, the vessels had been in the area for 26 hours. Japanese authorities said the incident was the ninth this year involving China Coast Guard ships in the territorial waters around the islands. However, the incident was the first of its kind since August 2016 to see China Coast Guard vessels in the territorial waters around the Senkakus for two consecutive days.
"The two Haijing ships crossed into the Japanese waters west of Uotsuri Island, one of the tiny uninhabited islets, at around 6:05 p.m. Saturday, the Japan Coast Guard's 11th regional headquarters in Naha said," according to Kyodo.
Earlier this spring, a Japan Maritime Self-Defense Force warship was involved in a collision with a Chinese fishing vessel in the East China Sea, in international waters off the coast of Shanghai.
Last year, Japanese authorities reported that China Coast Guard vessels maintained a constant presence outside the territorial waters of the Senkaku Islands. Last year, Japan reported 57 consecutive days of such a presence by Chinese maritime law enforcement ships.
Japan continues to treat the East China Sea as a defense priority. In its 2019 defense white paper, the Japanese government drew attention to Chinese military activities as well. "In the East China Sea and other waters, China is expanding and intensifying its military activities at sea and in the air. Such Chinese military developments represent a serious security concern," that document noted.