Missionaries, Wars, and Rebuilding in Southeast Asia
A conversation with Michael Parer, a former cleric who bucked the Catholic system.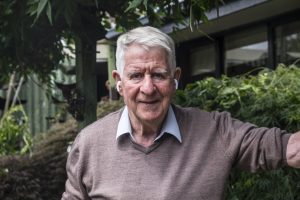 At 86-years of age, the former Catholic cleric Michael Parer believes he's still got a few good years left in him, with almost six decades of work in Southeast Asia behind him.
He initially arrived in Papua New Guinea in the early 1950s with the help of his family name and uncles who built an airline in the 1930s and served in the Special Forces during World War II.
That includes Damien Parer, the legendary cameraman whose work earned an Academy Award, but who was killed by the Japanese while filming the American advance on Palau in 1944.
Work also took Michael to Indonesia, Vietnam, and Cambodia.
Over the past two decades Parer's work has been clearly focused on two issues: building higher education in Cambodia and that includes Developing Cambodia by Degrees (DCD) – a learning center dedicated to elite students – and his association with Norton University.
As a former Catholic cleric he has also dedicated much of his time advocating on behalf of those sexually molested by Catholic priests as children and finding justice the victims from a Church that is rapidly on the decline in his native Australia.
Much of the blame for this, he says, lies with Cardinal George Pell, whose conviction for sexual abuse was recently overturned by the High Court of Australia.
From his rural home in Churchill, in southeast Australia, he spoke with Luke Hunt.
Journalist Morgan Reinwald contributed to this podcast. Luke Hunt can be followed on Twitter @lukeanthonyhunt.