Confronting Southeast Asia's Troubled Media Landscape
A recent incident spotlights the wider troubles in Southeast Asia's media landscape over the past few years and the challenges in addressing them.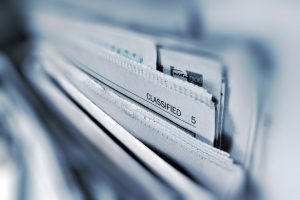 Earlier this month, Maria Ressa, a prominent journalist and outspoken critic of Philippine President Rodrigo Duterte, was found guilty of cyber libel in another concerning development for media freedom in the country. While the incident was notable on its own terms, it also spotlighted the wider troubles occurring in Southeast Asia's media landscape over the past few years and how this can be addressed in the years to come.
While painting with a broad brush can gloss over complexities in a region as diverse as Southeast Asia, the region has long been a troubling place for media outlets to operate freely. There are a variety of reasons for this that have to do with politics more generally, including the unfree nature of some of the region's regimes, repressive laws that remain on the books, and wider governance challenges such as corruption, civil-military contestation, and internal conflict.
But over the past few years, there have been indications that Southeast Asia's troubled media landscape is worsening due to a confluence of factors, including wider democratic backsliding, the rise of new restrictive laws, growing fears about disinformation, and the undermining of democratic values in Western countries that have been traditional advocates of media freedom. Examples of this run the gamut in Southeast Asia, including the jailing of Reuters journalists in Myanmar, the previous shuttering of news media outlets in Malaysia and Cambodia, and growing censorship in Thailand following the May 2014 coup. The emergence of the coronavirus pandemic has only heightened these fears.
While this grim picture does leave out some more positive developments in the region's media landscape – such as the continued scrutiny on rights issues by brave journalists and the emergence of new publications in the region – the data offer some support for the idea that Southeast Asia's media landscape has gotten more troubling in recent years. According to 2020 data from Reporters without Borders (RSF), all 11 countries of Southeast Asia saw a decline in their media freedom scores relative to the previous year, a troubling reality considering that the region already averaged a rank of 138 out of 180 countries studied. Separately, results from a survey of nearly 1,300 media workers across Southeast Asia conducted by the International Federation of Journalists (IFJ) and South East Asia Journalist Unions (SEAJU) released in November 2019 found that 61 percent felt insecure because of their job, a double-digit increase from 50 percent the previous year.
But although the troubles of Southeast Asia's media landscape may be clear, the path to overcoming them is less so. Of course, some of the work involved will require reinforcing existing initiatives, such as supporting local groups devoted to good journalism or offering media training to aspiring writers in democratizing countries. Yet more difficult will be the new thinking that is needed as well, including on solutions that can address fake news, models that can sustain media publications in a more troubling environment, and narratives that appeal to the young populations in Southeast Asian countries. Challenges will also need to be overcome, be it technological barriers to free information in the most repressive societies or the power of authoritarian countries such as China to shape media environments in their own image.
To be sure, all this is easier said than done, especially with so many other problems at the national, regional, and global levels and wider issues also confronting Southeast Asian states themselves. But if nothing else, Maria Ressa's case is the latest in a series of worrying developments that ought to reinforce the case for concerned parties to confront Southeast Asia's troubled media landscape and the obstacles and challenges that it creates.