The Origins and Drivers of Australia's 2020 Defense Strategic Update
Australia reacts to a shifting regional environment.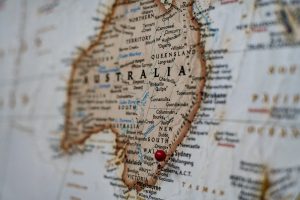 The Diplomat's Asia Geopolitics podcast host Ankit Panda (@nktpnd) speaks to Ashley Townshend, director of Foreign Policy and Defence at the United States Studies Centre at the University of Sydney, about Australia's new Defense Strategic Update and 2020 Force Structure Plan. The discussion covers developments in Asian geopolitics and Australian thinking about the regional environment.
Click the play button to the right to listen. If you're an iOS or Mac user, you can also subscribe to The Diplomat's Asia Geopolitics podcast on iTunes here; if you use Windows or Android, you can subscribe on Google Play here, or on Spotify here.
If you like the podcast and have suggestions for content, please leave a review and rating on iTunes and TuneIn. You can contact the host, Ankit Panda, here.