COVID-19 Pushes South Korea Into Recession
Despite its capable handling of the pandemic overall, South Korea has not been able to escape the global economic fallout.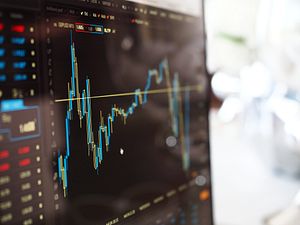 Despite avoiding the need to enact the lockdowns that have significantly impacted economies in Europe and the United States, South Korean has not been able to avoid a COVID-19 induced recession.
With second quarter GDP shrinking 3.3 percent from the previous quarter, the South Korean economy entered a technical recession for the first time since 2003 and its steepest decline since 1998. The second quarter decline follows a 1.3 percent decline in GDP in the first quarter.
GDP mostly declined on weak demand for South Korean exports, which account for around 40 percent of GDP. Exports fell by 16.6 percent in the second quarter, the largest decline on a quarterly basis since 1963. The fall in exports had a significant impact on manufacturing, which declined 31.5 percent on a seasonally adjusted annual rate, despite domestic consumption of goods returning to pre-pandemic levels in May. Overall, falling exports dragged GDP down by 4.1 percent.
For the full year, the Bank of Korea now expects GDP to decline by more than 2 percent, while the OECD estimates that it will fall by 2.5 percent.
With GDP in decline the economy has continued to shed jobs. June saw the government provide a record $917 million in unemployment benefits, with the services sector hardest hit. The travel industry has seen a decline of 60,000 workers, while the lodging and food industry has shed 133,000 jobs. The wholesale and retail sector has lost an additional 57,000. Despite a recent boost in manufacturing, the sector saw the sharpest decline in jobs since data began being collected in 2009.
While South Koreans are beginning to return to domestic tourism, international tourists have not returned to an industry that accounts for 4.2 percent of GDP in South Korea.
According to the Korea Tourism Organization, the total number of tourists is down nearly 70 percent through May. Foreigners accounted for 63.3 percent of hotel guests in 2018, but now account for only 10 percent according to the Korea Hotel Association. To compensate, luxury hotels have begun selling day use packages for facilities such as gyms and swimming pools. Bookings for August and September suggest domestic guests are beginning to help hotels fill rooms, but South Koreans are also increasingly turning to camping for vacations.
The airline industry has been hit especially hard. Already under pressure from the boycotts on travel to Japan, COVID-19 has only added to financial pressures on the industry, especially budget travel. Jeju Air, South Korea's leading budget carrier, was set to acquire Eastar Air but backed away from the purchase due to the uncertainty regarding when passenger travel will return to normal.
Eastar Air's fate is now uncertain, and other low cost carriers face either bankruptcy or mergers in the future. Domestic passenger traffic was down 38.1 percent and international routes 97.9 percent in June compared to the same period last year. Without the return of international routes the low cost carriers are not sustainable on domestic travel alone.
Traditional carriers have faced challenges as well. Asiana Airlines was set to merge with HDC Hyundai Development, but HDC Hyundai has called for a new due diligence study of the merger due to the rapid increase of debt by Asiana since it had agreed to buy the carrier in December. If those talks fail, the government could inject additional funds for convertible bonds that would in essence nationalize the carrier.
Similar to the airline industry, the cruise industry has ground to a halt with COVID-19. Cruise ships have been unable to dock in South Korea since February and 82 of the expected 180 cruises at the port of Busan have been canceled. The expected loss for the local economy is $38.4 million to date. Other ports face similar restrictions.
Not all industries have suffered from COVID-19, however; some industries have benefited from the crisis. Thanks to South Korea's own success in containing COVID-19, exports of medical supplies and pharmaceuticals have expanded significantly. Health care exports overall were up 27 percent in the first half of the year. Exports of test kits have grown from $40 million in the first six months of 2019 to $514.8 million through June of this year. Other products have seen similar increases. Exports of hand sanitizers have increased nearly 700 percent to $216.4 million, while exports of antibiotics increased 62.4 percent to $219.9 million.
South Korea's pharmaceutical industry could also benefit from the development of a vaccine for COVID-19. The government has provided $83 million to help firms start clinical trials this year. SK Bioscience has its own vaccine in testing that has received support from the Bill and Melinda Gates Foundation. It has been chosen as the contract manufacturer for a vaccine being developed by AstraZeneca. Samsung Biologics, the world's largest contract manufacturing organization, saw operating profits increase 30 percent during the second quarter and is the contract manufacturer for a potential treatment from Vir Biotechnology. South Korean firm Genexine is also developing a potential vaccine.
In the tech sector, the turn to remote working and education has helped drive demand for memory chips from Samsung and SK Hynix. Samsung saw its profits for the first half of the year rise by 14 percent, while SK Hynix saw its best quarterly earnings in the second quarter since fourth quarter of 2018.
LG Chem also saw strong profits in the second quarter from sales of electric batteries as sales of electric vehicles have remained robust despite the pandemic.
Even with the sharp decline in exports and GDP, there are signs that the economy could recover quickly from its COVID-19 induced recession. Consumer confidence has improved for three straight months and industrial production had its strongest monthly rebound in 11 years in June. The government has also provided multiple rounds of economic stimulus — equal to 14 percent of GDP — to support the economy, including efforts to build the economy for the future with the Green New Deal and the Digital New Deal.
A continued improvement in the economy in the second half, however, will likely be dependent on a recovery in exports, which have begun to show signs of improvement. After declining 17 percent in June, exports were only down 8.1 percent during the first 20 days of July on a year-on-year basis. For those numbers to continue to improve, other countries will need to get COVID-19 under control, something that the South Korean government cannot control.