The Impact of COVID-19 on South Korean Trade in 2020
South Korea took minimal economic damage overall, but sector-specific impacts varied widely.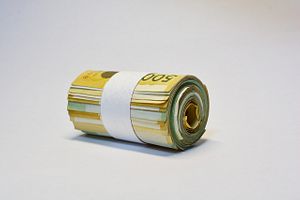 The pandemic has significantly impacted global trade and South Korea has been no exception. Exports began to decline rapidly in the first quarter of 2020 as countries implemented lockdowns to prevent the spread of COVID-19. But as countries adjusted to the pandemic in the second half of the year, trade began to recover and South Korea was well placed to meet some of the global needs for dealing with the pandemic.
South Korean exports deteriorated quickly as the pandemic spread beyond China. In April 2020, exports fell by 24.3 percent, marking the largest single month drop in exports since the Global Financial Crisis 11 years earlier. For the full second quarter, exports of goods would decline 11.5 percent and services by 22.1 percent.
Exports of goods began to improve in the second half as key export markets started to recover. In the third quarter exports to the United States rebounded by 10.1 percent, with similar or stronger growth to Taiwan, Germany, and Canada. In the fourth quarter, exports returned to growth with key partners in South and Southeast Asia such as India, Vietnam, Malaysia, Indonesia, and Thailand.
Despite China's own quick recovery, exports from South Korea to China were relatively stable for most of the year. In the third quarter they only grew by 2.2 percent and then declined by 0.5 percent in the fourth quarter.
With the need for social distancing many firms switched to remote work and virtual meetings. Thanks to its strengths in semiconductors and IT, South Korea was well placed to meet the growing demand for laptop and desktop computers as more workers moved into home offices.
By the end of the year, South Korean exports of semiconductors had seen six months of growth and finished the year up 19.62 percent in the fourth quarter. Exports of electrical equipment, machinery, and parts for IT turned positive in the third quarter and were up 15 percent in the fourth quarter.
With demand for smartphones showing signs of improving at the end of the year, South Korea can expect to continue to see growing demand for key components such semiconductors, where there is a growing supply shortage, and organic light-emitting diode displays.
South Korea was also positioned to take advantage of some other areas of growth in 2020. Despite overall global automobile sales falling from 74.9 million vehicles to an estimated 61.9 million vehicles, sales of electric vehicles continued to grow in 2020. South Korean exports of electric vehicles expanded by 65.9 percent, while exports of the lithium ion batteries needed to power electric vehicles grew by 4.3 percent in the second half of 2020.
South Korea's early success in testing and tracing proved a boon for the medical and pharmaceutical sector. Exports of test kits grew 758 percent with Italy followed by the United States, India, Germany, and Spain as the top five export markets. Exports of products related to test kits also grew significantly. Exports of the diagnostic reagents used in test kits grew by 265 percent, while exports of vials and cotton swabs to collect test samples increased 322 percent.
Exports of personal protective equipment and disinfectant products also surged. Shipments of cloth face masks without filters expanded by 663 percent, rubber surgical gloves by 2,797 percent, and hand sanitizer by 3,700 percent.
The pharmaceutical industry saw exports as a whole increase 23.3 percent in 2020, while South Korean biologics firms have been tapped as contract producers for COVID-19 vaccines by AstraZeneca, Novavax, and the Russian Direct Investment Fund (co-developer of the Sputnik V vaccine), and are under consideration to produce others.
While merchandise exports began recovering in the second half of 2020, services exports continued double-digit declines for the rest of the year and finished down 15.2 percent.
As with other countries, the continuing deterioration in services trade has been driven by in declines travel, tourism, and transportation. In 2019, 17.5 million tourists generated an estimated $21.5 billion in revenue for the South Korean tourism industry. Through November of 2020, however, tourists were down 84 percent for the year. With travel restrictions still in place due to the pandemic, travelers to South Korea were down nearly 96 percent in November and revenue from tourists for the month was down 68.5 percent.
The pandemic has also impacted other parts of the service sector. With theaters largely deserted due to the pandemic, the South Korean film industry has been unable to build on the success of "Parasite" at last year's Academy Awards. In 2019, South Korean films earned $73.8 million overseas, but global box offices are expected to be off 67 percent in 2020.
Some service providers, however, have found new ways to reach their customers. With concert venues closed K-pop artists turned to virtual concerts to reach fans. BTS twice set the record for most watched virtual concert in 2020 and its MAP OF THE SOUL ON:E concert earned over $45 million in revenue.
After a decline in GDP of 3.3 percent in the second quarter, the South Korean economy finished the year only down 1 percent, the smallest drop of any OECD member. Weaknesses still remain in the services sector and future mutations of COVID-19 could affect economic growth in 2021, but the strong second half export performance in goods, and the corresponding investment it spurred, helped South Korea avoid a deeper recession in 2020.