Sherlock Holmes in Seoul? South Korea Opens the Door for 'Private Detectives' 
South Korea takes a small step toward permitting – and potentially regulating – a previously banned profession.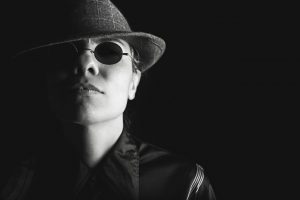 South Korea's Private Investigation Association (PIA) has been receiving unprecedented inquiries over the past few weeks from people who are interested in becoming a private "detective."
The association provides many courses for aspiring private detectives, ranging from practical investigative skills to business strategy for running a detective office.
The sudden surge of interest in the profession came after South Korea officially allowed the use of the term "private detective" in the country last month. The government previously did not allow such a term under the Credit Information Use and Protection Act, which (among other things) provides protections for citizens' privacy.
According to the Korea Herald, "The law states that no person, other than a credit information company, shall perform 'finding out a certain person's whereabouts and contacts' and 'investigating his or her private life.' It also bans using titles such as private intelligence service agents and detectives."
Therefore, people in the profession had to call themselves a "private investigator." The title is not the only issue, however. South Korea also lacks relevant laws that govern and oversee these private investigators and the industry. Without official recognition from the government, private investigators are often less respected, without a concrete career path.
According to the PIA, there were a total of 4,299 registered private investigators in South Korea as of the end of 2019.
The PIA noted that there have been increasing demands for private investigators, mainly due to the fact that the police tend to focus on criminal cases rather than civil cases.
According to the association, 21.4 percent of jobs taken by private investigators in South Korea involved locating a missing person or a wanted person, 18.8 percent were related to divorces and family feuds, 8.9 percent involved an investigation of the financial situation of other people, and 4.5 percent were about personal security, such as the removal of wiretapping or hidden cameras.
There are more than 10 licenses for those who want to become qualified as a private investigator, but all of them are issued by private organizations.
Amid rising demands, there have been active discussions as to whether to introduce more concrete laws for the industry, but the country has not been able to reach any consensus yet.
Some critics say the responsibilities of private investigators or detectives can be covered by existing occupations that are already within the legal boundaries, such as errand services, police, and lawyers.
Currently, private investigators could face punishment if they deal with cases that are covered by the Attorneys-at-Law Act or the Act on the Protection of Personal Information.
There is also an issue of deciding who would govern and oversee the industry.
So far, South Korea's Ministry of Justice and the National Police Agency have both shown their interest in becoming the governing body for the industry. Private groups such as the PIA, meanwhile, claim the industry should be governed by them.
Kim Su-hwan, a police officer-turned-private investigator, welcomes the government's decision to allow the new title but believes more should be done.
"Being able to call ourselves a detective is good, but without concrete regulations, many of us are still vulnerable to facing punishments while working. There are too many grey areas on what we can do and what we cannot do," said Kim.
"Due to a lack of laws to govern the industry, there are many fake private investigators whose interest is only to take advantage of ordinary people. It is not ideal for both the country and citizens," Kim added.
In 2018, for instance, the police arrested a total of 173 people after conducting massive raids on the offices of private investigators that engaged in illegal activities, such as leaking the personal information of their clients.
Kim hopes that the government decision would trigger further discussion at the National Assembly so that relevant laws could be introduced soon.
"After working as a detective for more than 20 years, I learned that many citizens do not receive proper legal or administrative services from the authorities amid the shortage of government resources. I believe authorized private detectives could fill up this gap," Kim added.